ASL-093
Anywhere LED Solar Sensor Light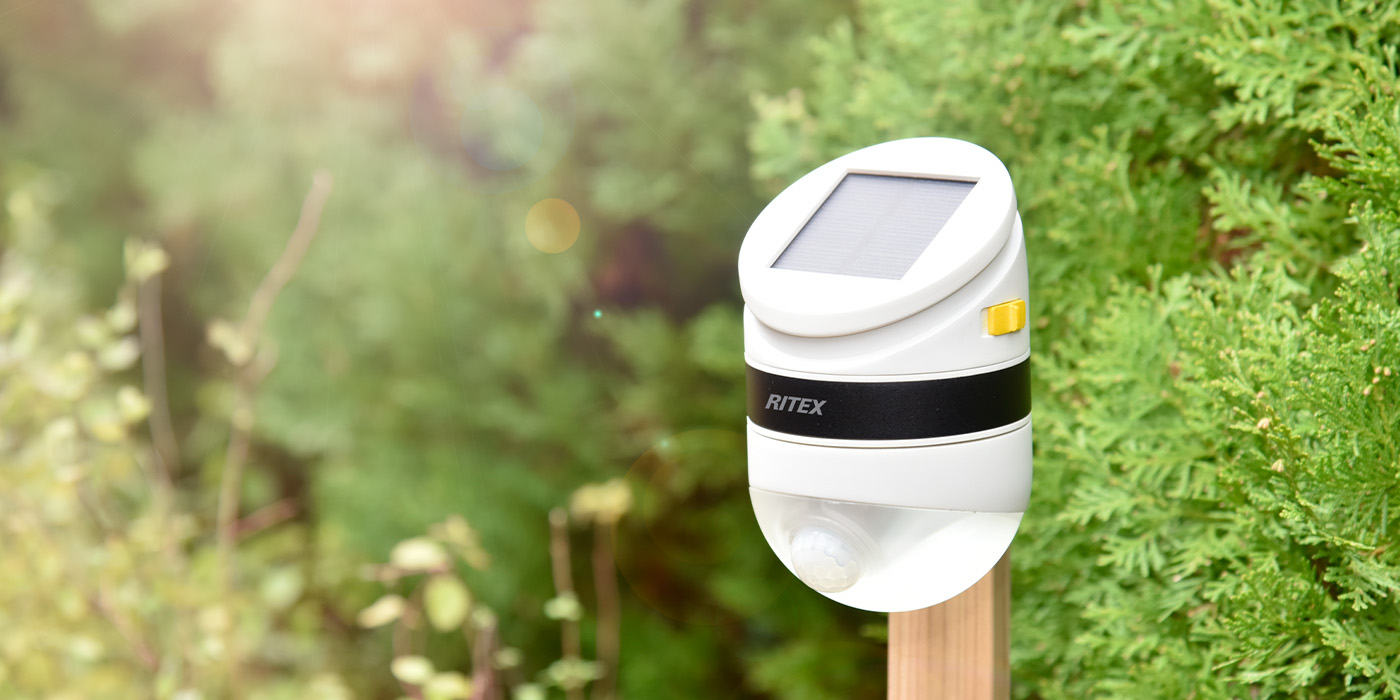 Install Anywhere
Integrated Solar Sensor Light
The freely bendable tripod allows for installation anywhere.
When the tripod is removed, the light can be installed on a metal surface such as a storage shed with a powerful magnet.
The light and solar panel operate separately, so the solar panel can efficiently generate electricity by aiming at the sun, while the light can be directed in the direction you want it to shine.
No wiring is required as they are integrated into one unit. Solar recharging eliminates the need for battery replacement.
Lights up instantly when approaching
Automatically turns on and off with a sensor.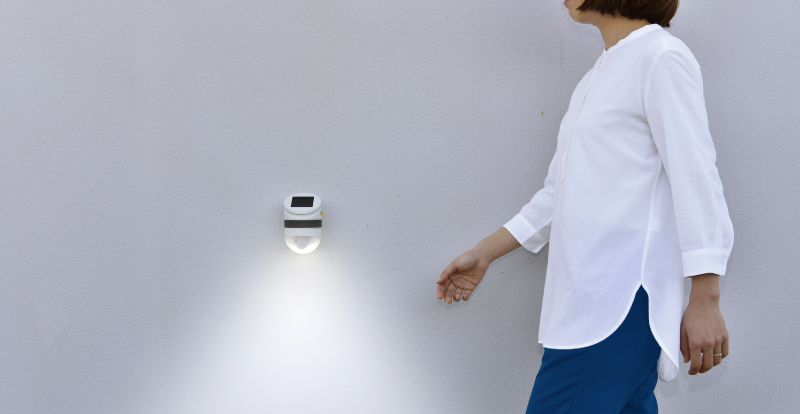 Fences, posts, sheds, etc.
Installed anywhere with a freely bendable tripod and powerful magnets.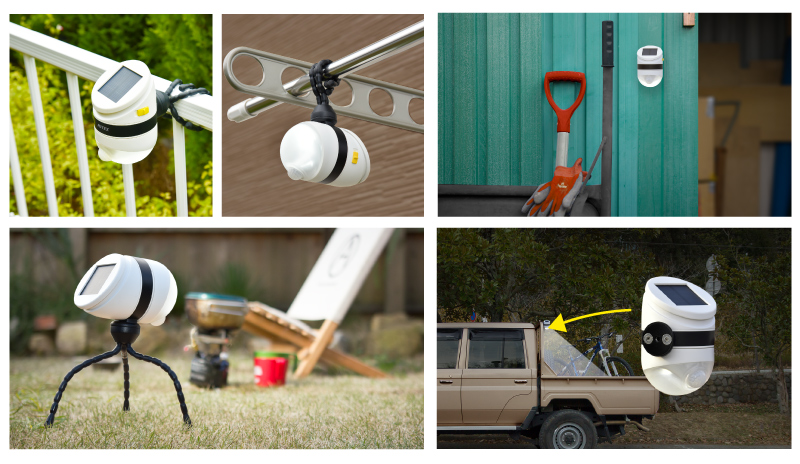 Product Introduction Video
SPECIFICATION
ITEM NAME

Anywhere LED Solar Sensor Light

ITEM NO.

ASL-093

JAN ( UPC/EAN ) CODE

4954849990939

BODY SIZE

W82×D90×H132mm

WEIGHT

250g

DATE OF RELEASE

2017/07/01

Power Input

Solar Nickel-hydrogen Rechargeable Battery 3.6V-500mAh

Battery Life (Battery Type) 10 times ON/day Number of Light ON (Solar Type) With Full Charge

Approx 380 times (10seconds ON per one time)

Battery Life (Battery Type) Stay ON Lighting Time (Solar Type) With Full Charge

Approx 1 hours

Bulb

Bulb Capacity 1W
Type of Bulb LED
Total Luminous Flux (lm) 110
Movement Range of Light Part Right and Left 330°

Sensor

Detection Range (MAX) 100°
Detection Length (MAX) 4m
Movement Range of Sensor Part
- Lighting Time Adjustment 10 sec / OFF / stay ON
Illumination of Automatically Light OFF 20Lux or more

Mode

Sensor / Stay ON

Installation

Screws, Attachable Tripod, Magnet

Rainproof

◯

Light and Tone Changeable

 -

AC Adapter

 -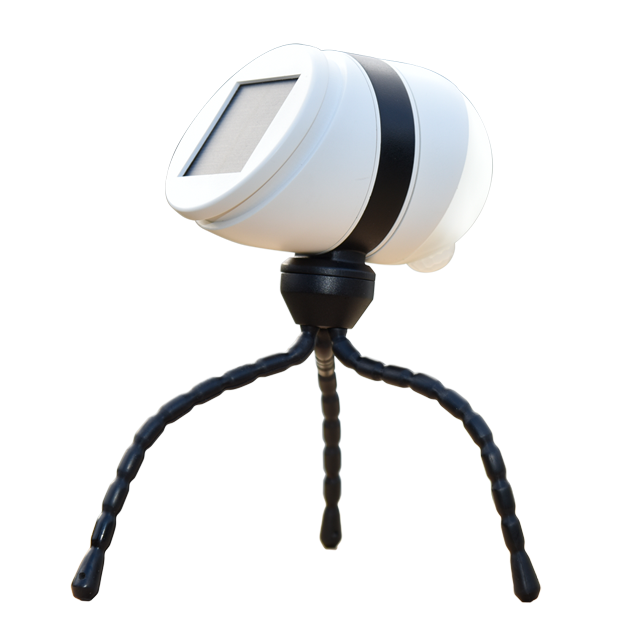 Anywhere LED Solar Sensor Light
ASL-093
OPEN PRICE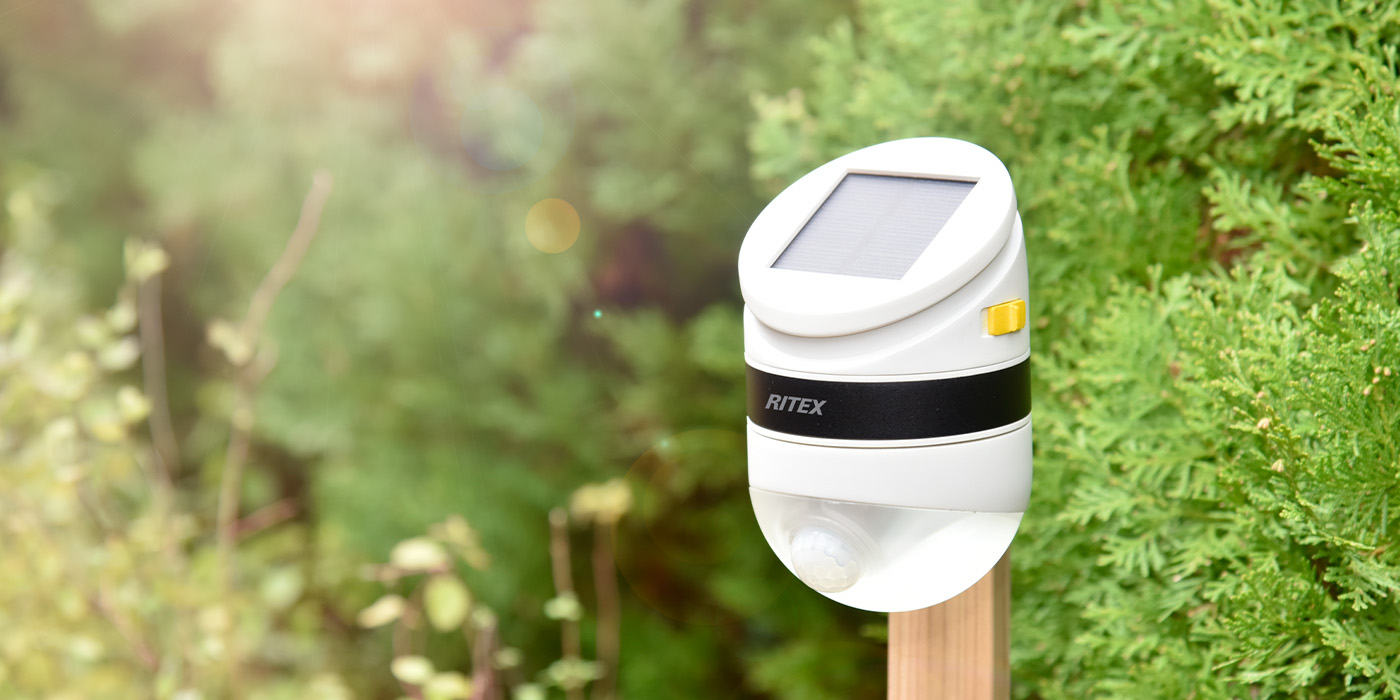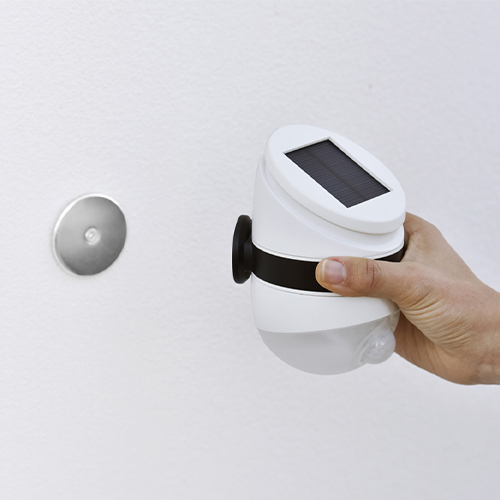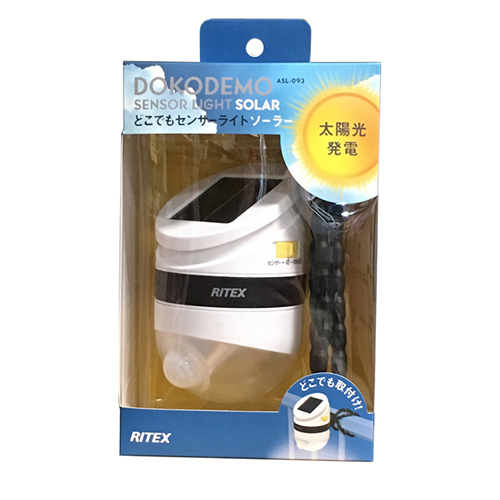 Anywhere LED Solar Sensor Light
ASL-093
OPEN PRICE