W-610
7W x 2 wireless interlocking sensor lights (transmitting/receiving type)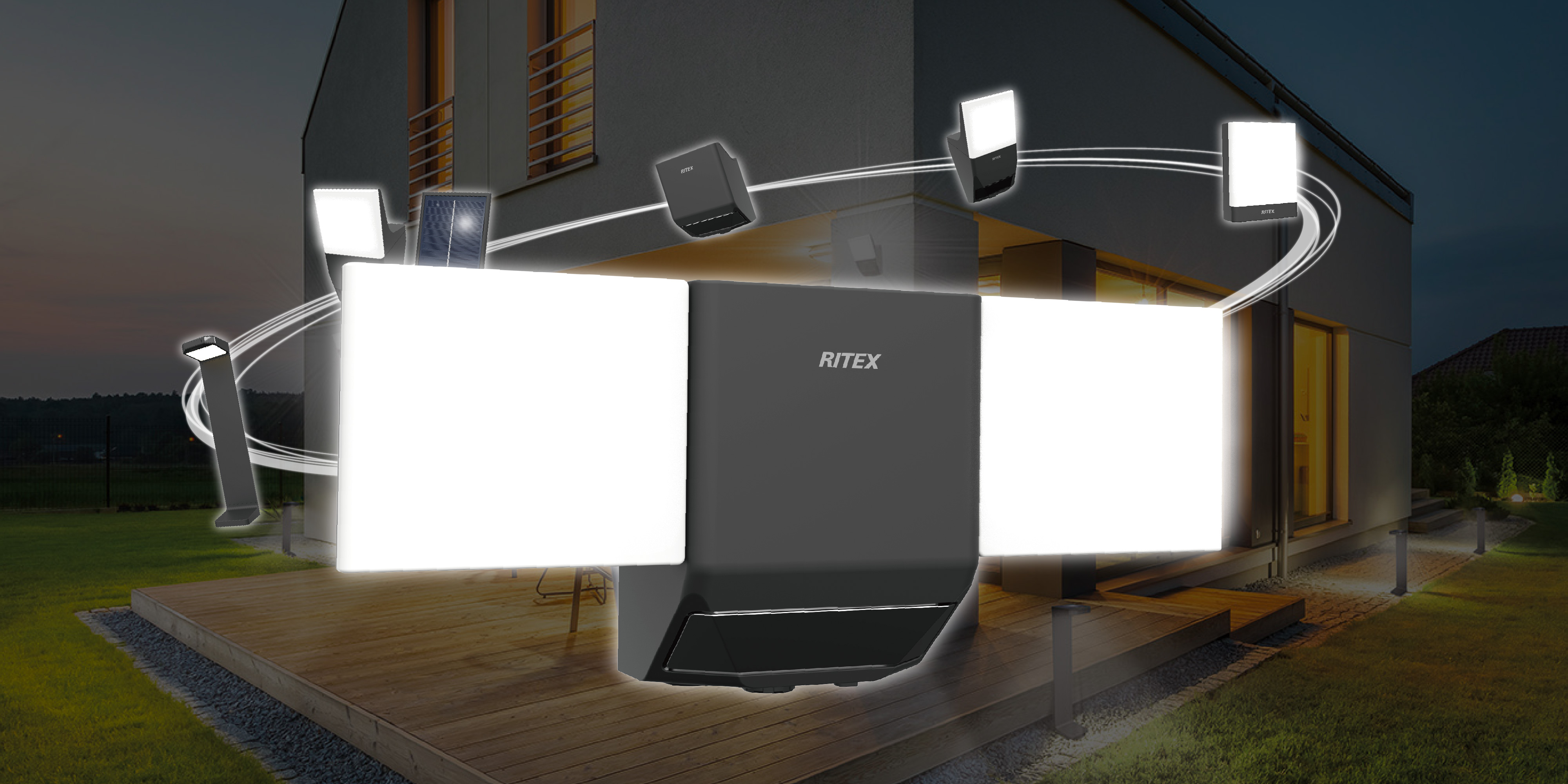 Simultaneous lighting by wireless interlocking
Wireless Sensor Light Series
When a sensor detects a light at a certain location, multiple lights installed can be turned on at the same time.
By installing multiple lights, a wide area is brightened at once when entering a garage or returning home.
The warning effect of the simultaneous lighting and the elimination of blind spots will enhance the crime prevention effect.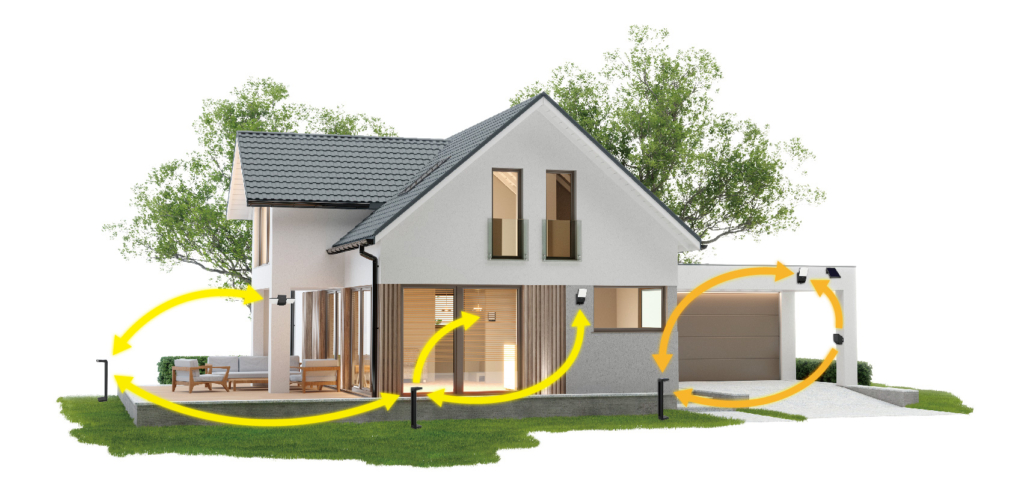 Setting up wireless interlocking is easy and simple
All you need to do is to set the four switches of the products you want to interlock to the same shape.
If all installed wireless products have the same shape, all products will light up at the same time. It is also possible to distinguish the interlocking groups by using different switch shapes.
(Up to 16 units with 16 channels)

Works in conjunction in a variety of locations
The wireless series is available in outlet, dry cell, and solar types.
You can choose the type that best suits the installation location, so you can cover all areas around your house.
The lineup includes not only light but also chime (sound) types.
The wireless sensor light series further enhances the crime prevention effect by linking light and sound, making life more convenient.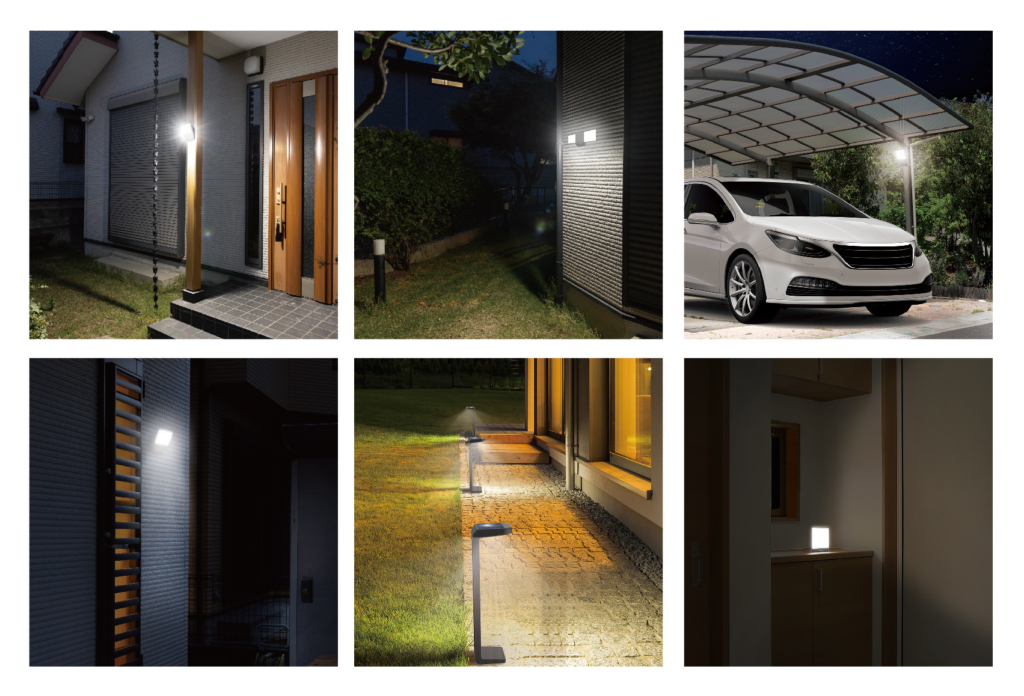 Outlet, 2-light type
W-610 is a two-light type that can illuminate brightly and widely in an outlet type.
Equipped with a night light function, the light automatically turns on when the surroundings are dark. (approx. 60 lumens)
The light turns on 100% (1200 lumens) when a sensor is detected or interlocked.

Product Introduction Video
SPECIFICATION
ITEM NAME

7W x 2 wireless interlocking sensor lights (transmitting/receiving type)

ITEM NO.

W-610

JAN ( UPC/EAN ) CODE

4954849996108

BODY SIZE

W257×D83×H114mm

WEIGHT

640g

DATE OF RELEASE

2022/11/25

Bulb

7W x 2 (high brightness white LED design life of 40,000 hours)
Total luminous flux 1200 lumen / Night light approx. 60 lumen

Power source/voltage

AC100V 50Hz/60Hz

Power consumption

When lit: 15W (lighting) / 1.5W (night light) / Standby: 0.5W or less

Sensor

Detection method Pyroelectric infrared sensor
Detection range: Maximum 180°, furthest 8m, height of installation 2.5m

Lighting time setting

5 seconds to 5 minutes

Lighting Switching Function

Day Lights up whether the surroundings are bright or dark, no night light
Night Lights up only when the surroundings are dark, no night light
Night Lights Turns on only when the surroundings are dark, with night light

Power cord length

Approx. 3m

Installation location

Indoor/outdoor (rainproof type IP65)

Wireless

Frequency 2.4GHz
Number of channels 16 channels
Line-of-sight distance 20m
Pairing (connection setting) capacity 16 units

Accessories

Mounting screws x 2, plastic plugs for concrete x 2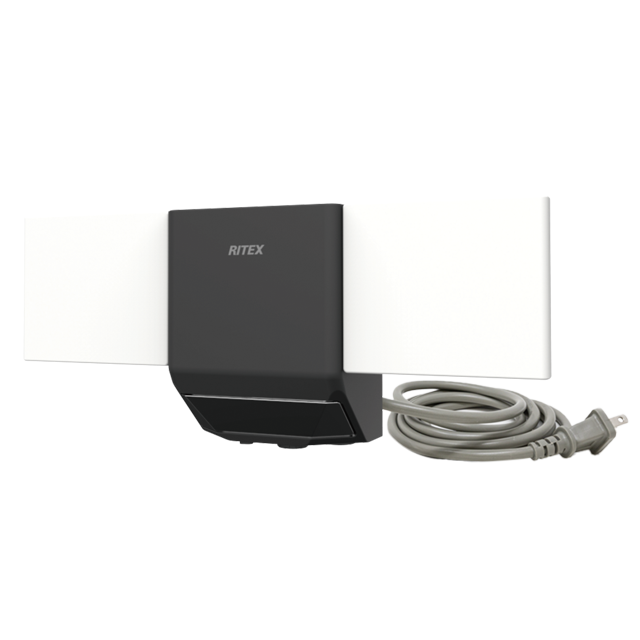 7W x 2 wireless interlocking sensor lights (transmitting/receiving type)
W-610
OPEN PRICE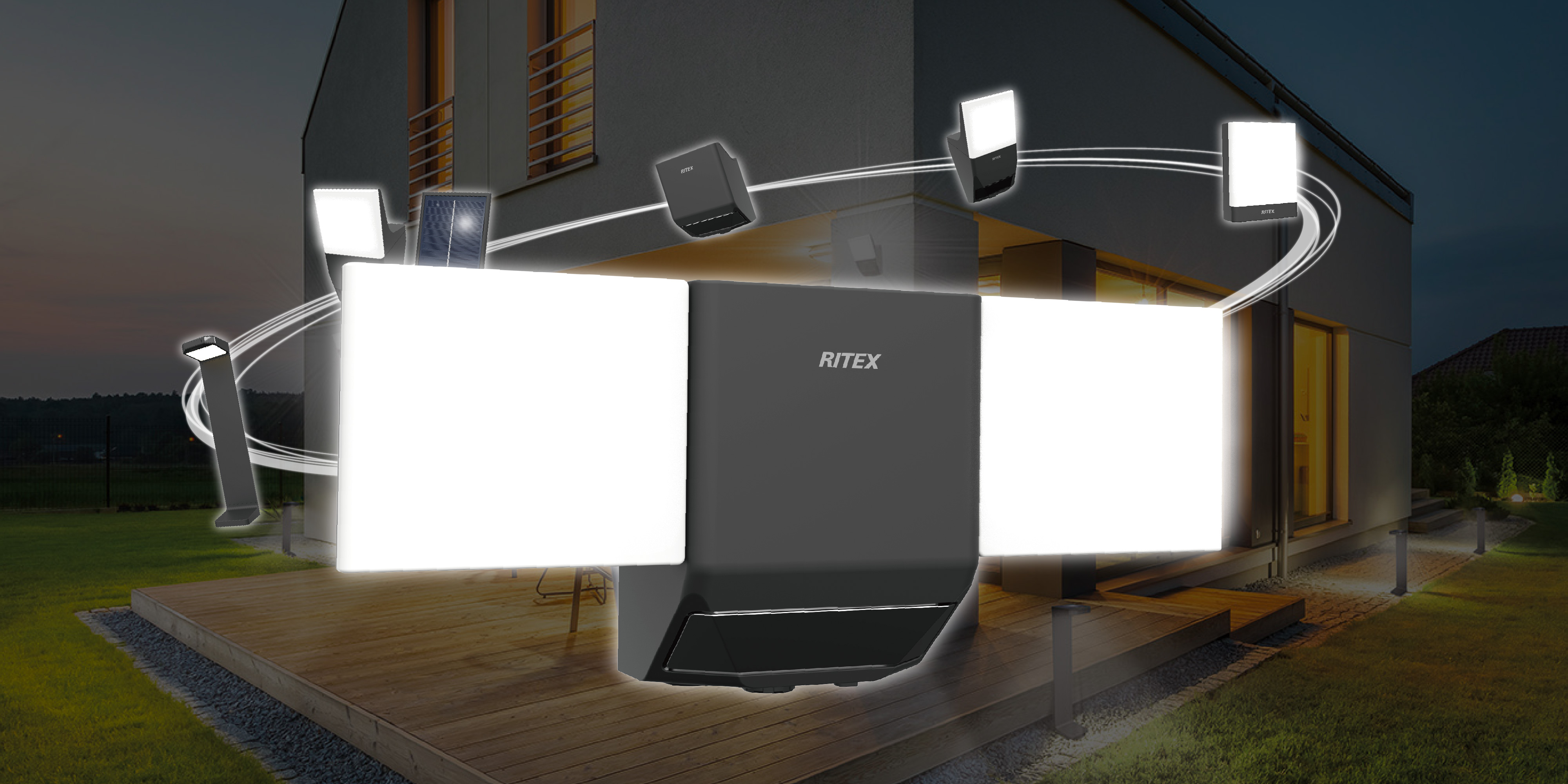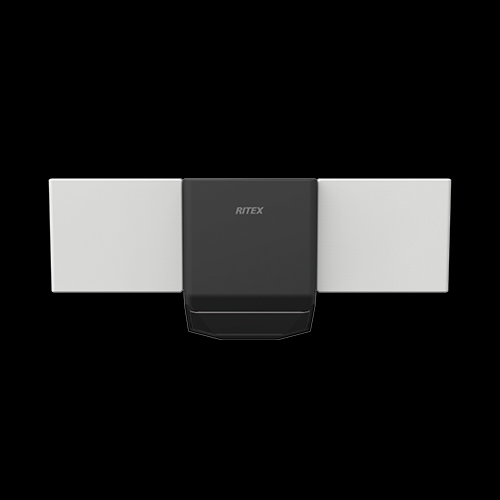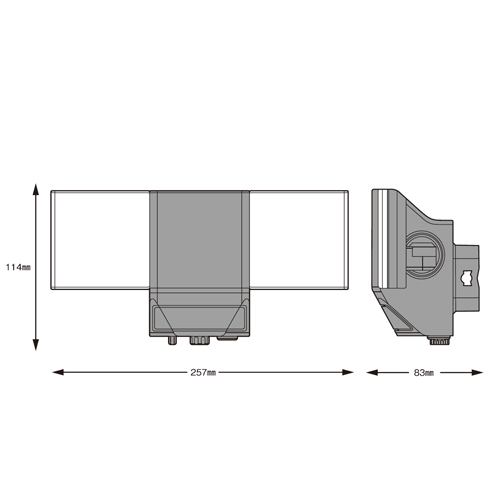 7W x 2 wireless interlocking sensor lights (transmitting/receiving type)
W-610
OPEN PRICE