LED-AC2028
14W×2 LED Sensor Light with Flexible Arm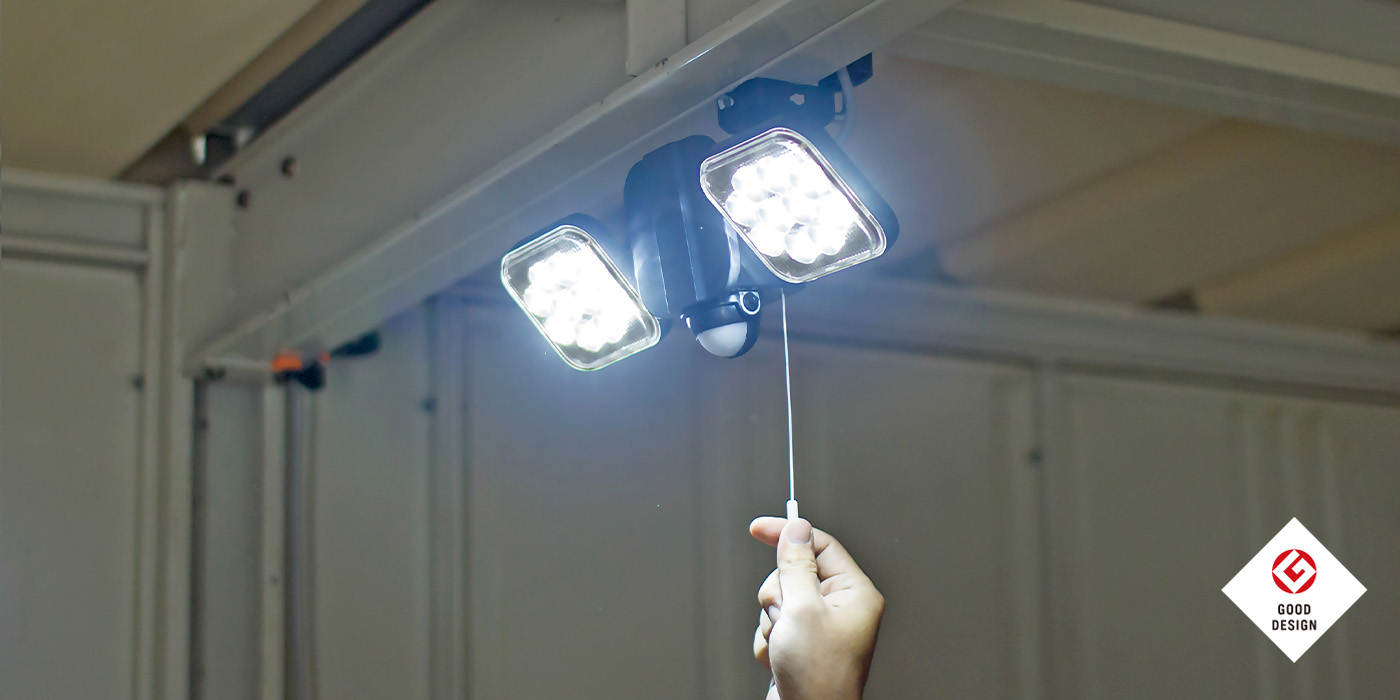 Two-light type with large light output
Becomes a floodlight with a string switch
In normal sensor mode, the light automatically turns on when a person approaches and automatically turns off after a set period of time.
When the string switch is pulled, the light turns into a floodlight mode and is always on. It quickly turns into a work light used for a long time.
Also equipped with a night light mode that always lights up at 10% brightness. When it reacts to a person, it turns on at 100% brightness.
This is a highly convenient sensor light that pursues illumination in two directions and brightness.
Free Arm
The light's range of motion is freely adjustable.
Free-arm type for adjusting the illumination to the desired location.
Two directions can be illuminated at the same time.
The flexible range of movement allows for ceiling mounting on carport pillars, etc.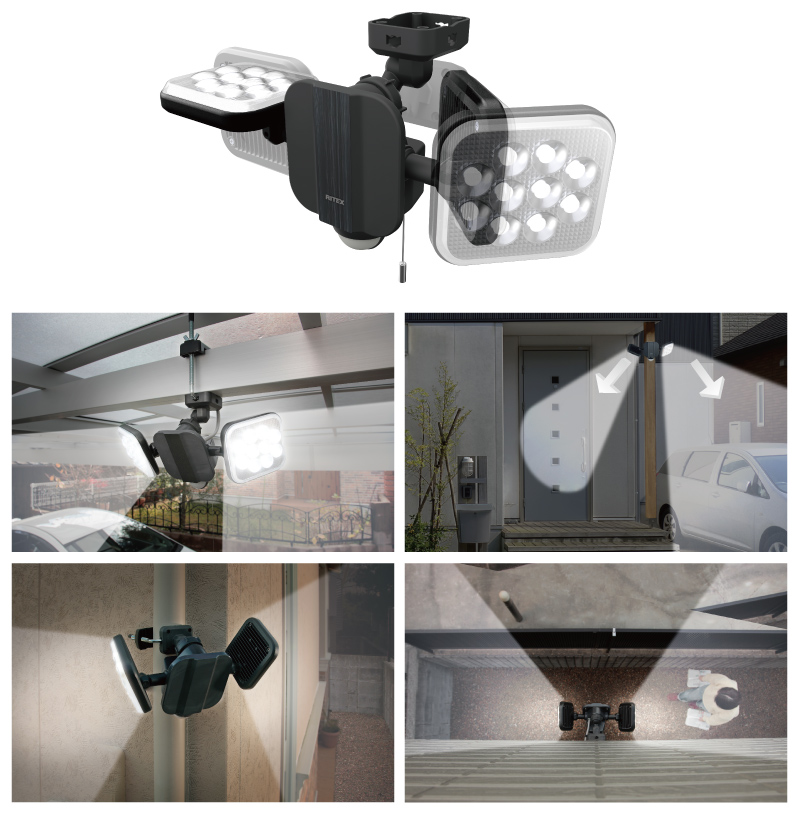 Product Introduction Video
SPECIFICATION
ITEM NAME

14W×2 LED Sensor Light with Flexible Arm

ITEM NO.

LED-AC2028

JAN ( UPC/EAN ) CODE

4954849532283

BODY SIZE

W313×D125×H146mm

WEIGHT

900g (without clamp)

DATE OF RELEASE

2019/10/01

Power Input

AC100V 50/60Hz

Bulb

Type of Bulb 14W x 2 High-luminance LED
Total Luminous Flux (lm) Approx. 3000lm (Full Brightness)
300lm (Night Light Mode)
LED Life Time 40,000 h

Sensor

Detection Range (MAX) 140°
Detection Length (MAX) 10m
Lighting Time Adjustment 5 seconds - 5 minutes

Day/Night Adjustment

Day (Lights regardless of the surroundings,bright or dark)
Night (Light only when the surroundings are dark)

Installing Place

Indoor/Outdoor (Rainproof IP44)

Other Functions

Stays ON, Floodlight Mode 〇 Floodlight Mode
LED Blinks during Stand-by Mode 〇 (Sensor Part)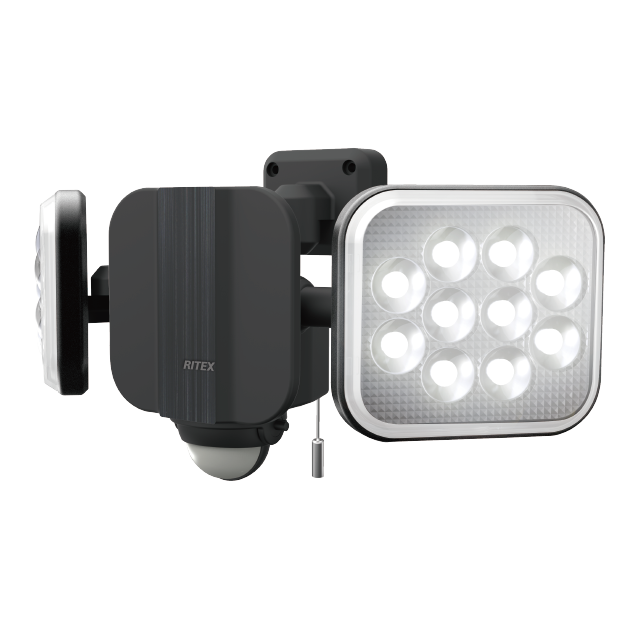 14W×2 LED Sensor Light with Flexible Arm
LED-AC2028
OPEN PRICE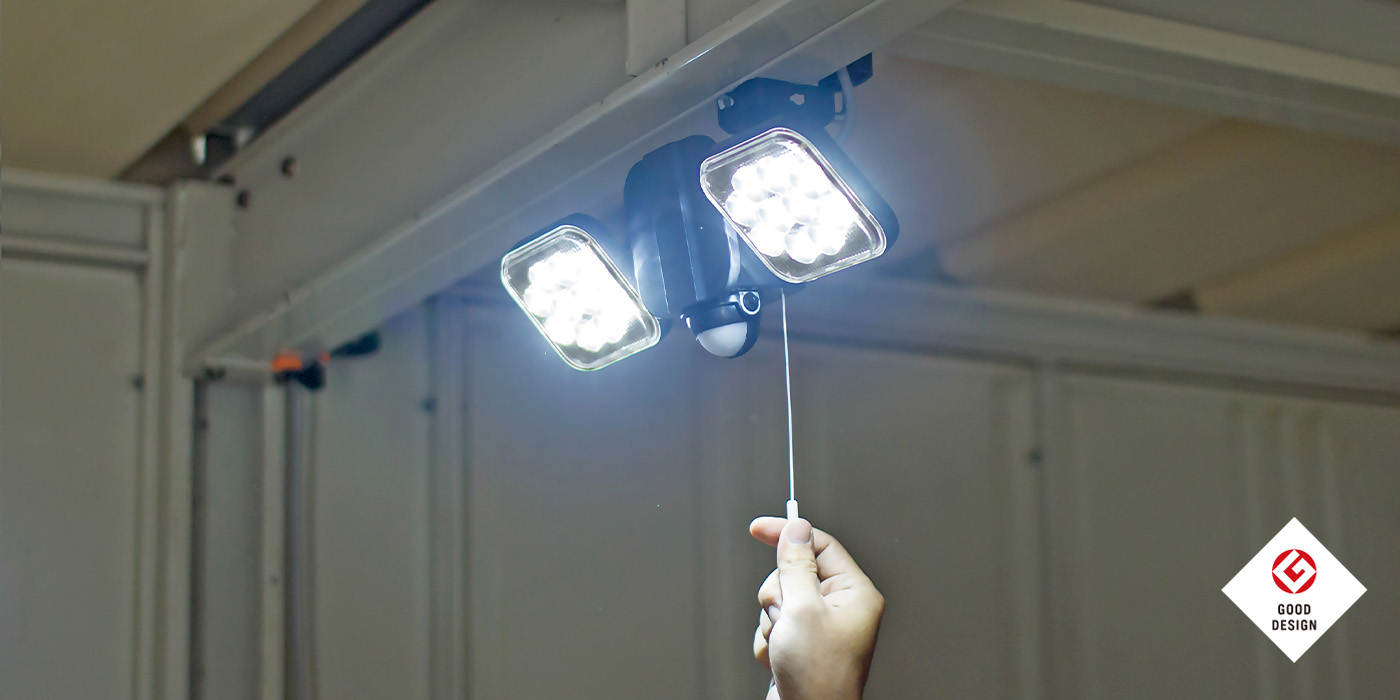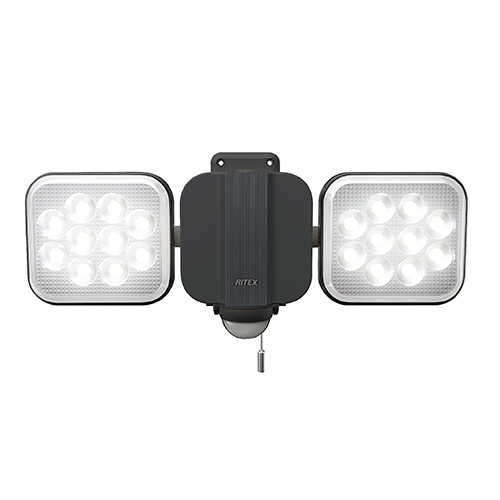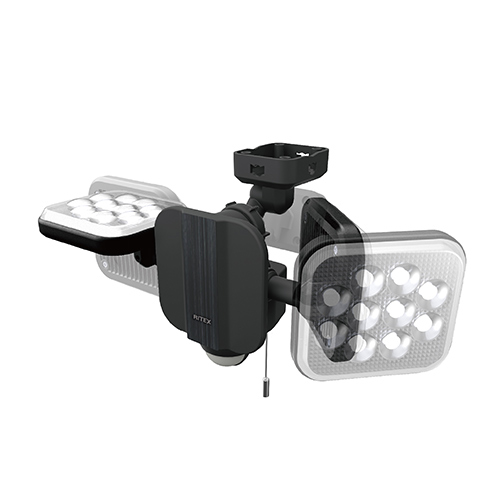 14W×2 LED Sensor Light with Flexible Arm
LED-AC2028
OPEN PRICE