LED-AC3042
14W×3 LED Sensor Light with Flexible Arm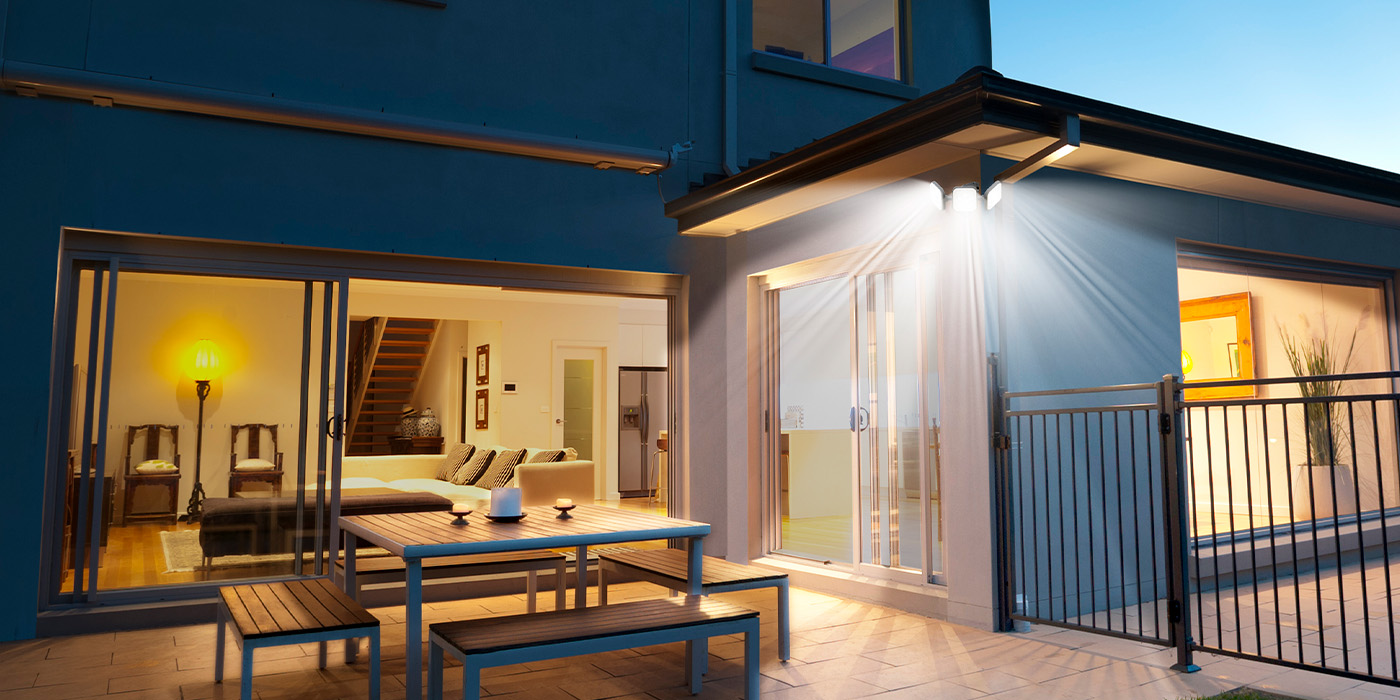 3-light type with large light output
Becomes a floodlight with a string switch
Highest brightness in the series.
In normal sensor mode, the light automatically turns on when a person approaches and automatically turns off after a set period of time.
When the string switch is pulled, the light turns into a floodlight mode and stays on all the time. It can be used as a working light for a long period of time.
This is a highly convenient sensor light that pursues a wide range of illumination and brightness.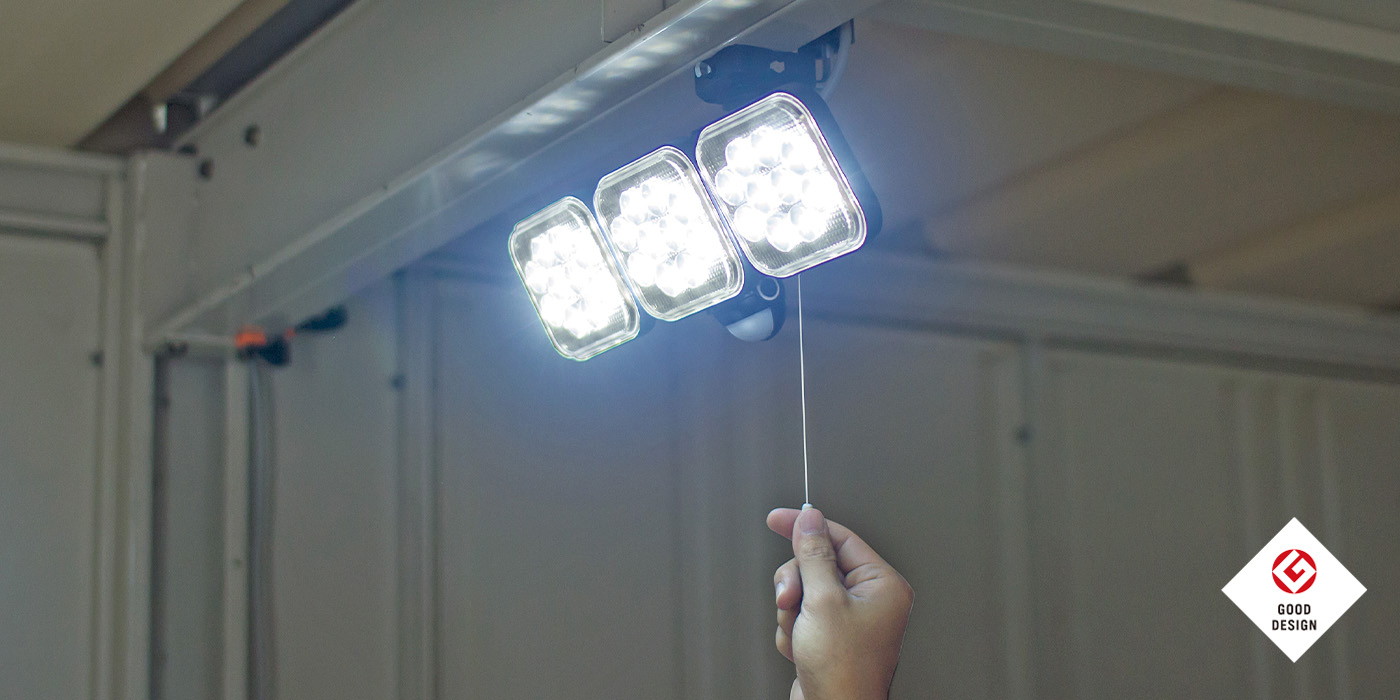 Always-on night light mode
An always-on night light mode is also provided, in which the light is always on at 10% brightness.
When it responds to a person, it lights up at 100% brightness.

Free Arm
The light's range of motion is freely adjustable.
Free-arm type for adjusting the light to where you want it to be illuminated.
Can illuminate 3 directions at a time.
The flexible range of movement allows for ceiling mounting on carport pillars, etc.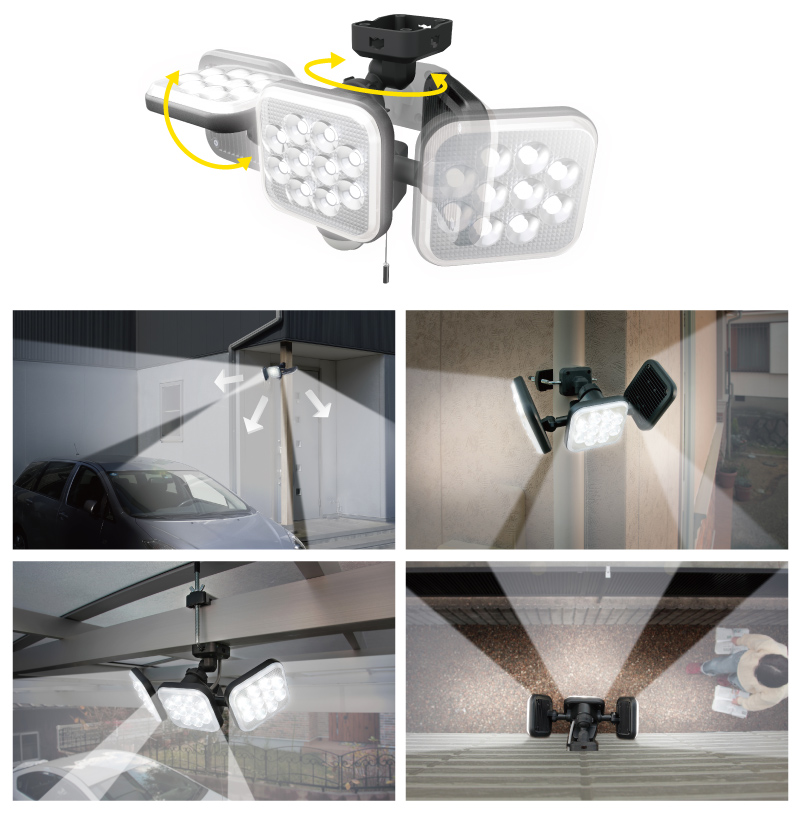 Product Introduction Video
SPECIFICATION
ITEM NAME

14W×3 LED Sensor Light with Flexible Arm

ITEM NO.

LED-AC3042

JAN ( UPC/EAN ) CODE

4954849533426

BODY SIZE

W322×D125×H146mm

WEIGHT

1040g(without clamp)

DATE OF RELEASE

2019/10/01

Power Input

AC100V 50/60Hz

Bulb

Type of Bulb 14W x 3 High-luminance LED
Total Luminous Flux (lm) Approx. 4000lm (Full Brightness)
400lm (Night Light Mode)
LED Life Time 40,000 h

Sensor

Detection Range (MAX) 140°
Detection Length (MAX) 10m
Lighting Time Adjustment 5 seconds - 5 minutes

Day/Night Adjustment

Day (Lights regardless of the surroundings,bright or dark)
Night (Light only when the surroundings are dark)

Installing Place

Indoor/Outdoor (Rainproof IP44)

Other Functions

Stays ON, Floodlight Mode 〇 Floodlight Mode
LED Blinks during Stand-by Mode 〇 (Sensor Part)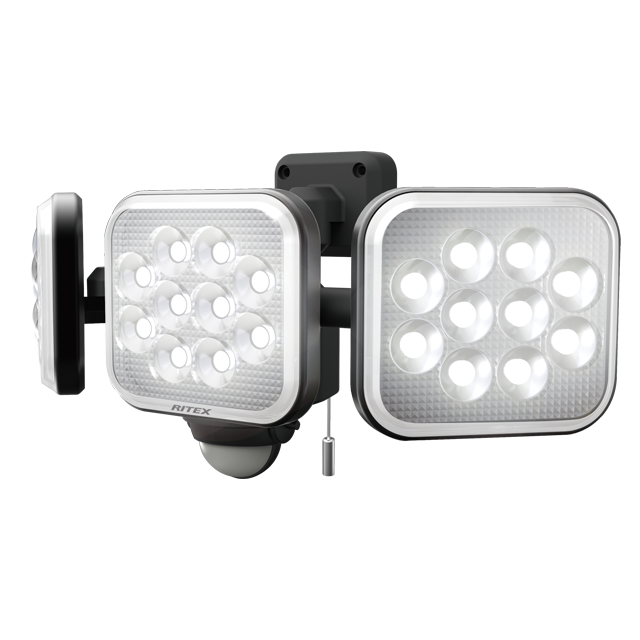 14W×3 LED Sensor Light with Flexible Arm
LED-AC3042
OPEN PRICE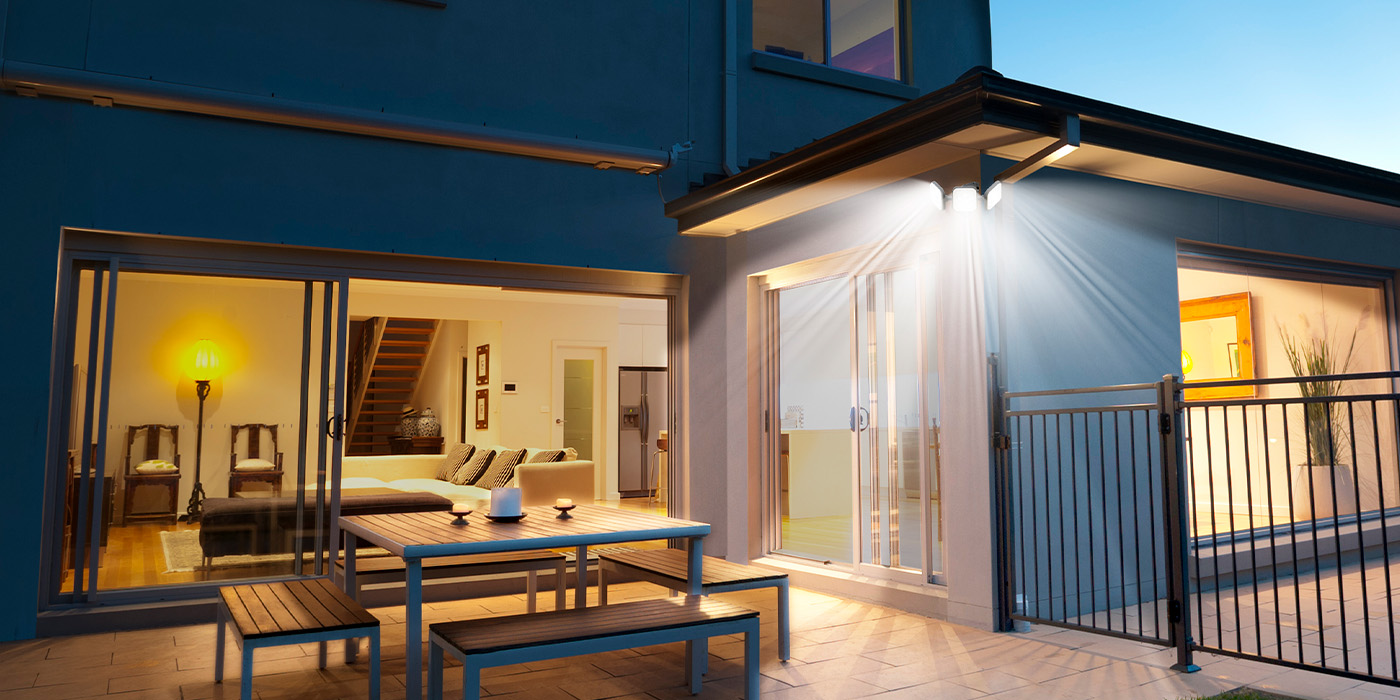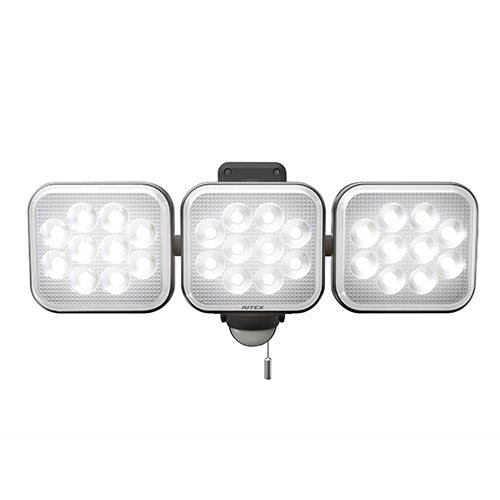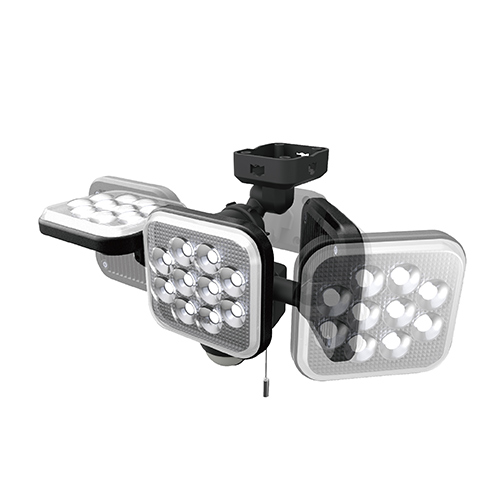 14W×3 LED Sensor Light with Flexible Arm
LED-AC3042
OPEN PRICE