W-505
Anywhere Wireless Sensor Light (1piece)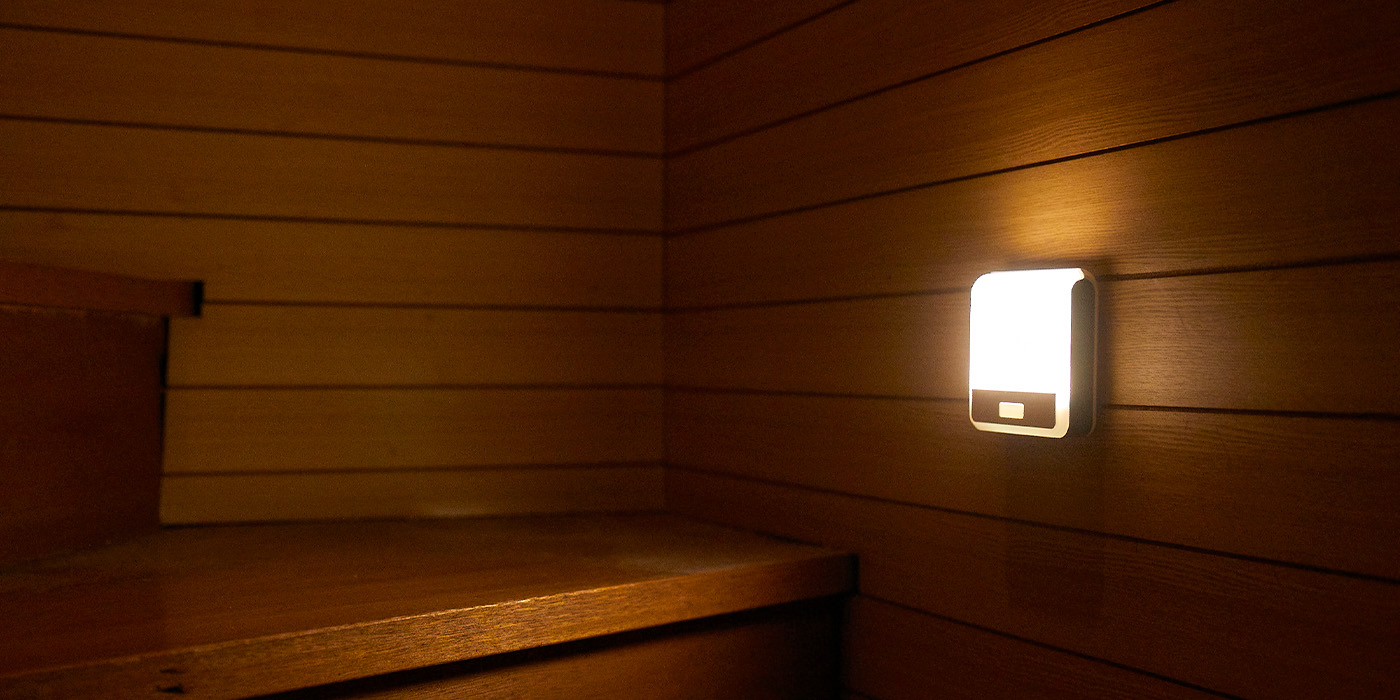 Wireless interlocking of lights
A light automatically turns on when a person approaches, and another light is wirelessly interlocked with the light at the same time.
Any number of lights can be added within 20m.
Lights detected in a hallway can be used to simultaneously turn on lights on stairways and the second floor, etc., allowing the user to freely set up lights according to the location.
W-500 set of 2 lights is also available.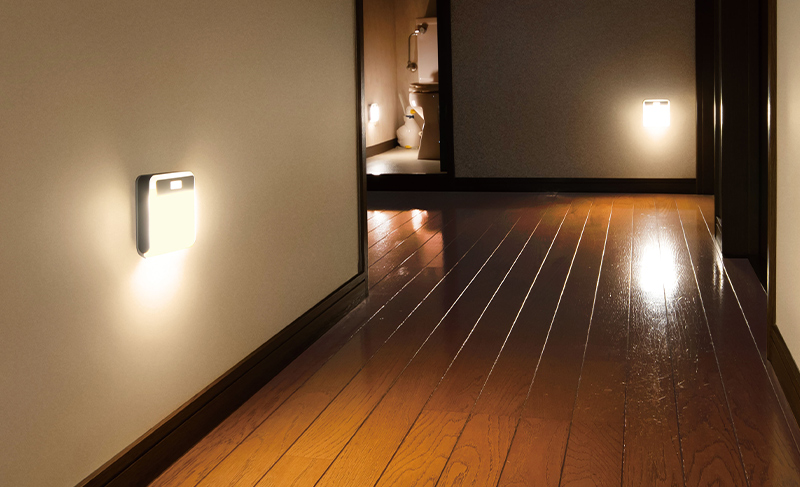 Product Introduction Video
SPECIFICATION
ITEM NAME

Anywhere Wireless Sensor Light (1piece)

ITEM NO.

W-505

JAN ( UPC/EAN ) CODE

4954849995057

BODY SIZE

W100×D29×H100mm

WEIGHT

125g (without batteries)

DATE OF RELEASE

2019/06/01

Battery

AA batteries

Battery life*10 lights per day

Approx. 150 days (when turned on for 10 sec.) Approx. 100 days (when turned on for 20 sec.) Approx. 75 days (when lit for 30 sec.)

Bulb

high brightness bulb color LED, 0.7W , 40 lm

Sensor

Detection method Pyroelectric infrared sensor Detection range Max. approx. 100°, max. 3 m (when installed at 2 m height)

Lighting time setting

10 sec./ 20 sec. / 30 sec.

Frequencies

2.4GHz band

Radio wave range

20m Viewing distance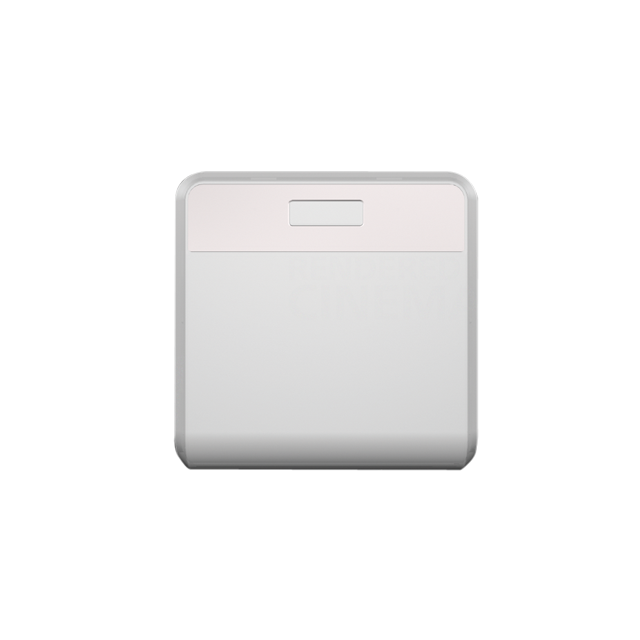 Anywhere Wireless Sensor Light (1piece)
W-505
OPEN PRICE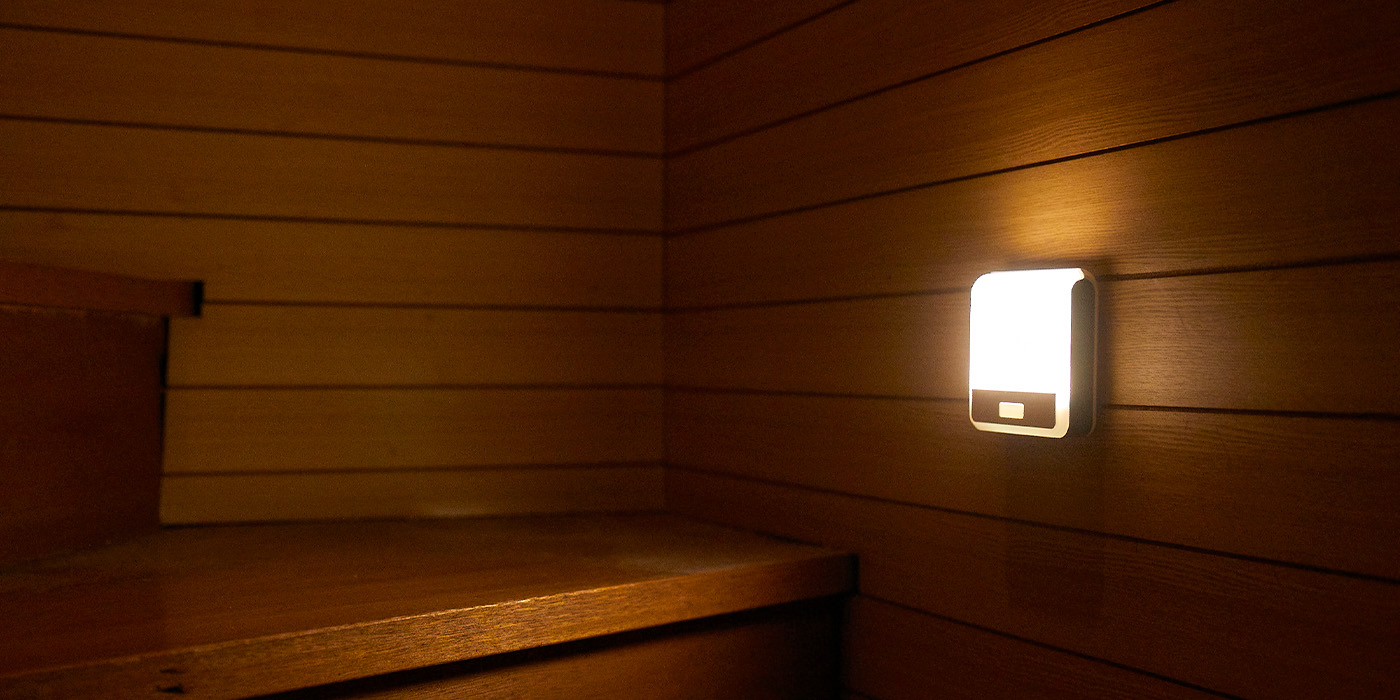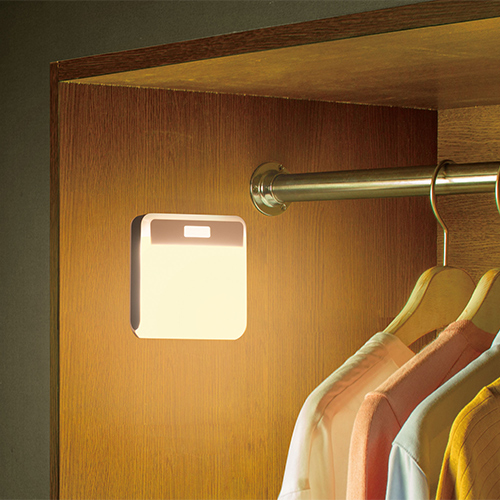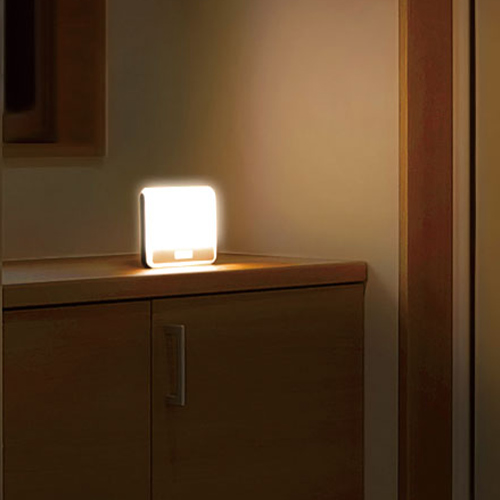 Anywhere Wireless Sensor Light (1piece)
W-505
OPEN PRICE