PL-5002
Detachable Cordless Hedge Trimmer 18V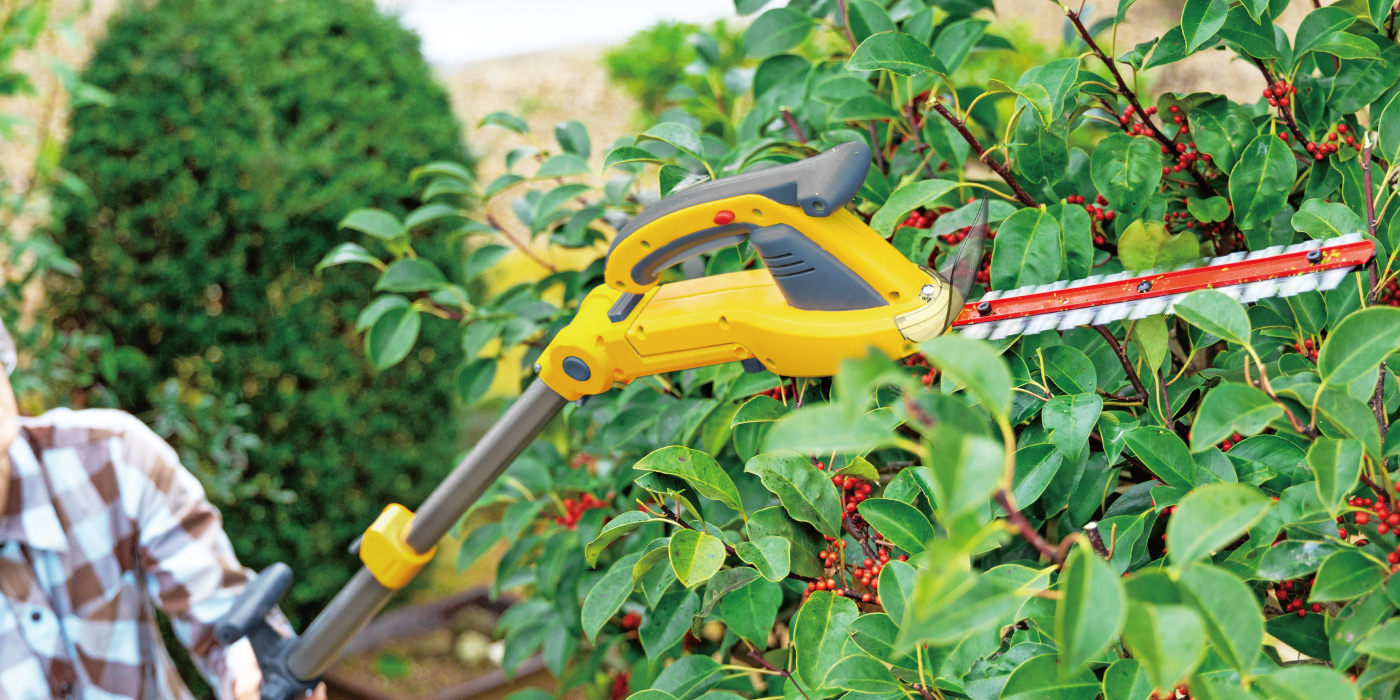 Garden Trees – Two-in-One
Handy and pole clipper that can be detached and used
The telescopic pole can be attached and detached, making it possible to prune and care for hand, medium-sized trees and undergrowth with a single unit.
Telescopic function from 1.45 to 1.8 m, enabling pruning of even tall garden trees.
Equipped with a 180° swivel function. One-touch angle adjustment.
Easy and fun to use for selecting medium-sized trees and hedges and trimming undergrowth.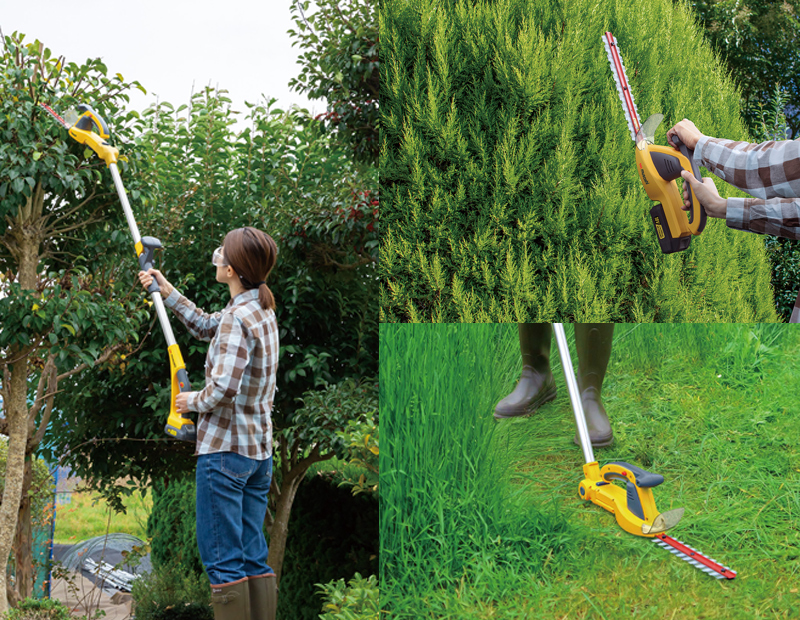 Rechargeable and usable anywhere
18V rechargeable series that can be used with common batteries.
No cord allows use anywhere.
Continuous use for about 60 minutes. Mowing area is about 100 m2.
Sharp cutting with three-sided blade.
Maximum cutting diameter is 16mm and cutting width is 250mm.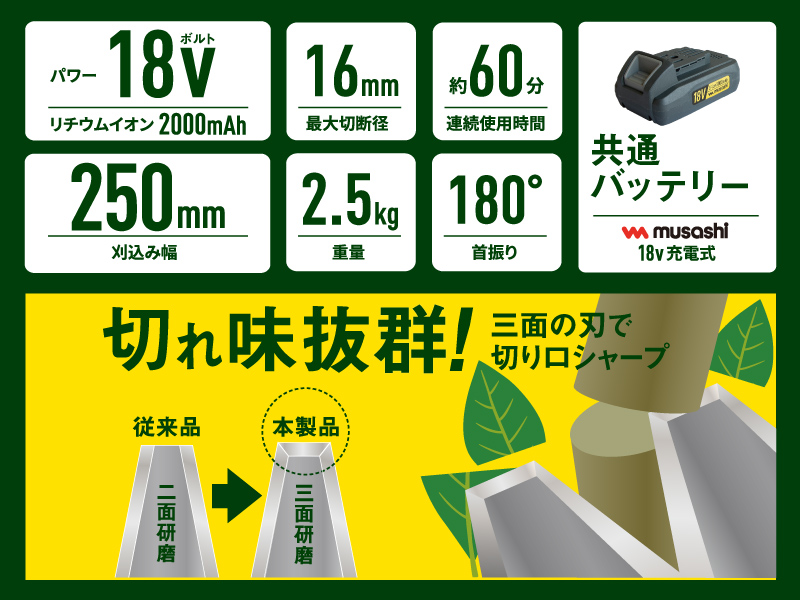 SPECIFICATION
ITEM NAME

Detachable Cordless Hedge Trimmer 18V

ITEM NO.

PL-5002

JAN ( UPC/EAN ) CODE

4954849450020

BODY SIZE

W 85×H250mm, [With pole] L 1450-1800mm / [Without pole] L 550mm x D 85mm x H 550mm

WEIGHT

[With pole]2.5kg/ [Without pole] 1.6kg(Battery incluted)

DATE OF RELEASE

2022/03/01

BODY

Voltage

DC 18V

Battery

DC 18V

No Load Speed

1700rpm¹ (No Load)

Blade Length:

250mm

Max. Cut Diameter16mm

16mm

Operating Time

<60minutes (No Load)

Charging Time:

80minutes

Blade Materials

High Carbon Steel, Nickel Chrome Plating

Body Materials

ABS, Elastomer Resin,Aluminum

Body Size

[With pole] L 1450-1800mm / [Without pole] L 550mm x D 85mm x H 550mm

Weight(Battery incluted):

[With pole]2.5kg/ [Without pole] 1.6kg

BATTERY

Battery

Lithium-ion Rechargeable Battery
Voltage: DC 18V
Capacity: 2000mAh
Weight: 380g

CHARGER

Charger

nput: AC 100-240V, 50/60Hz 1.0A Output: DC21.5V 1.5A
Weight: 160g

Spare or new razor blade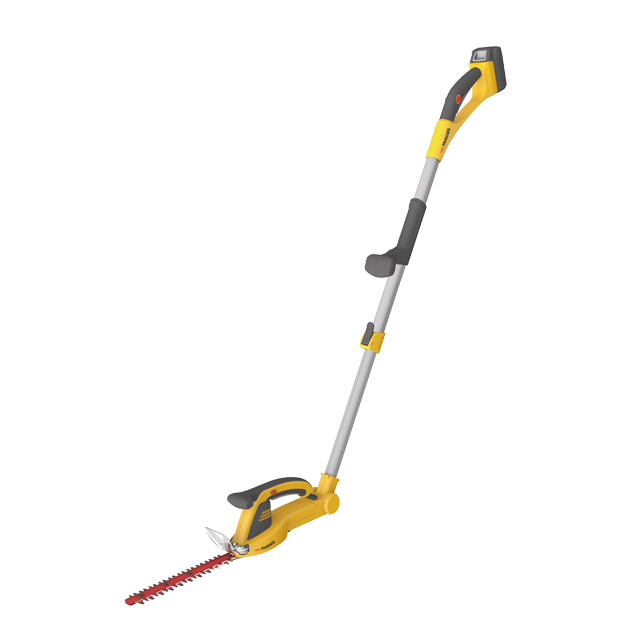 Detachable Cordless Hedge Trimmer 18V
PL-5002
OPEN PRICE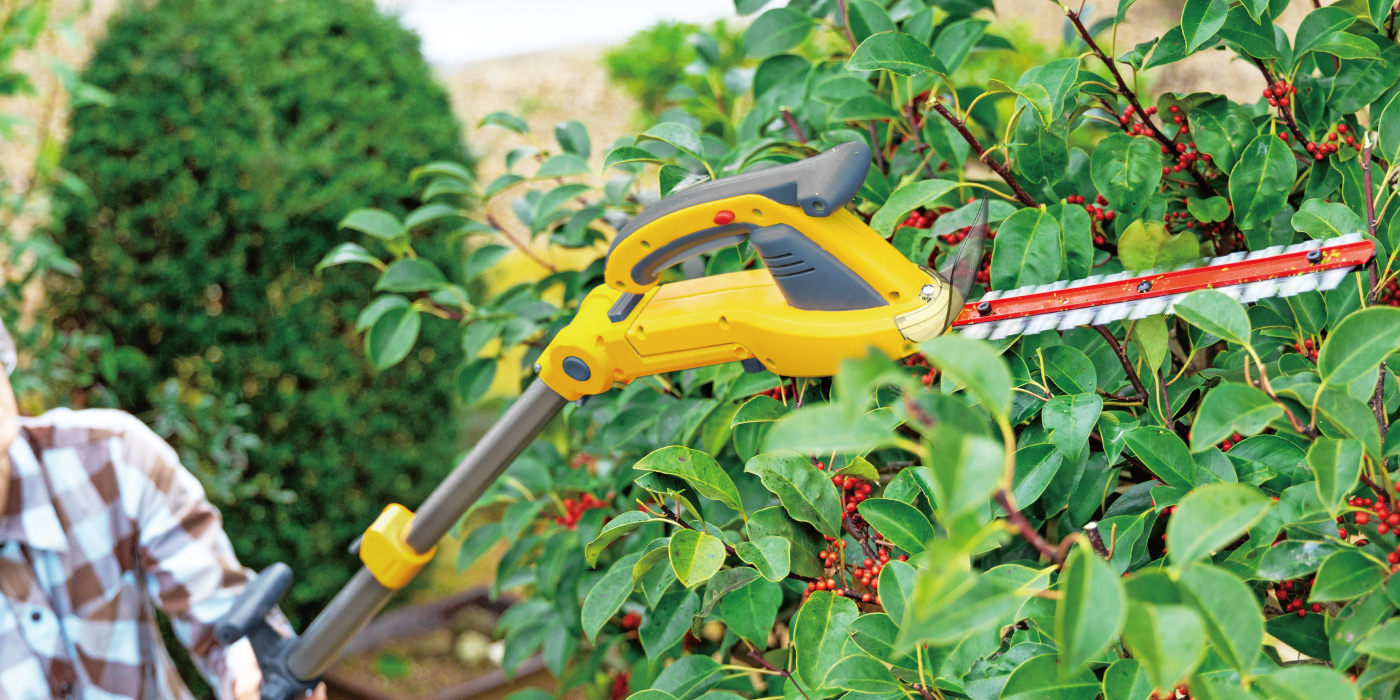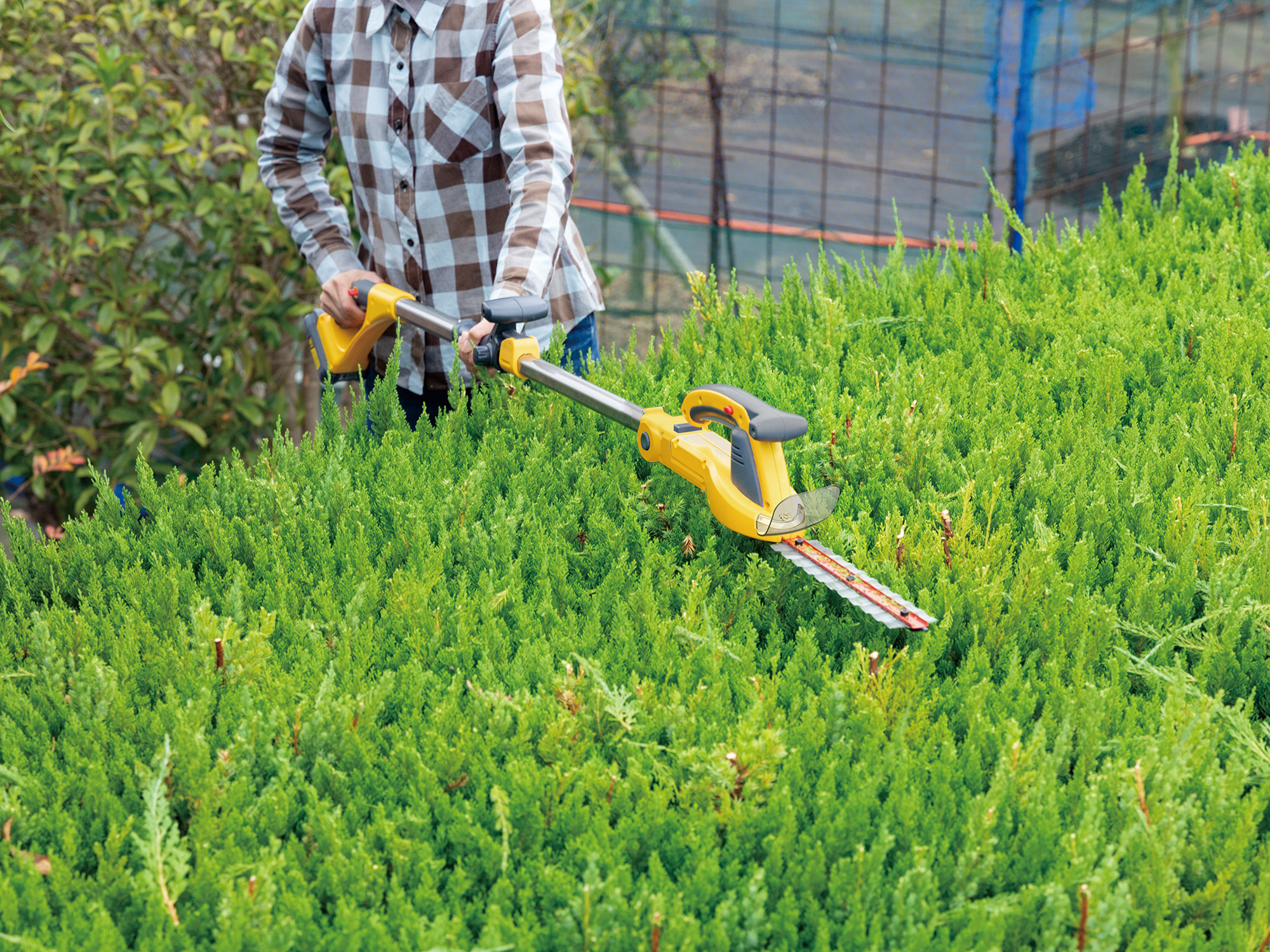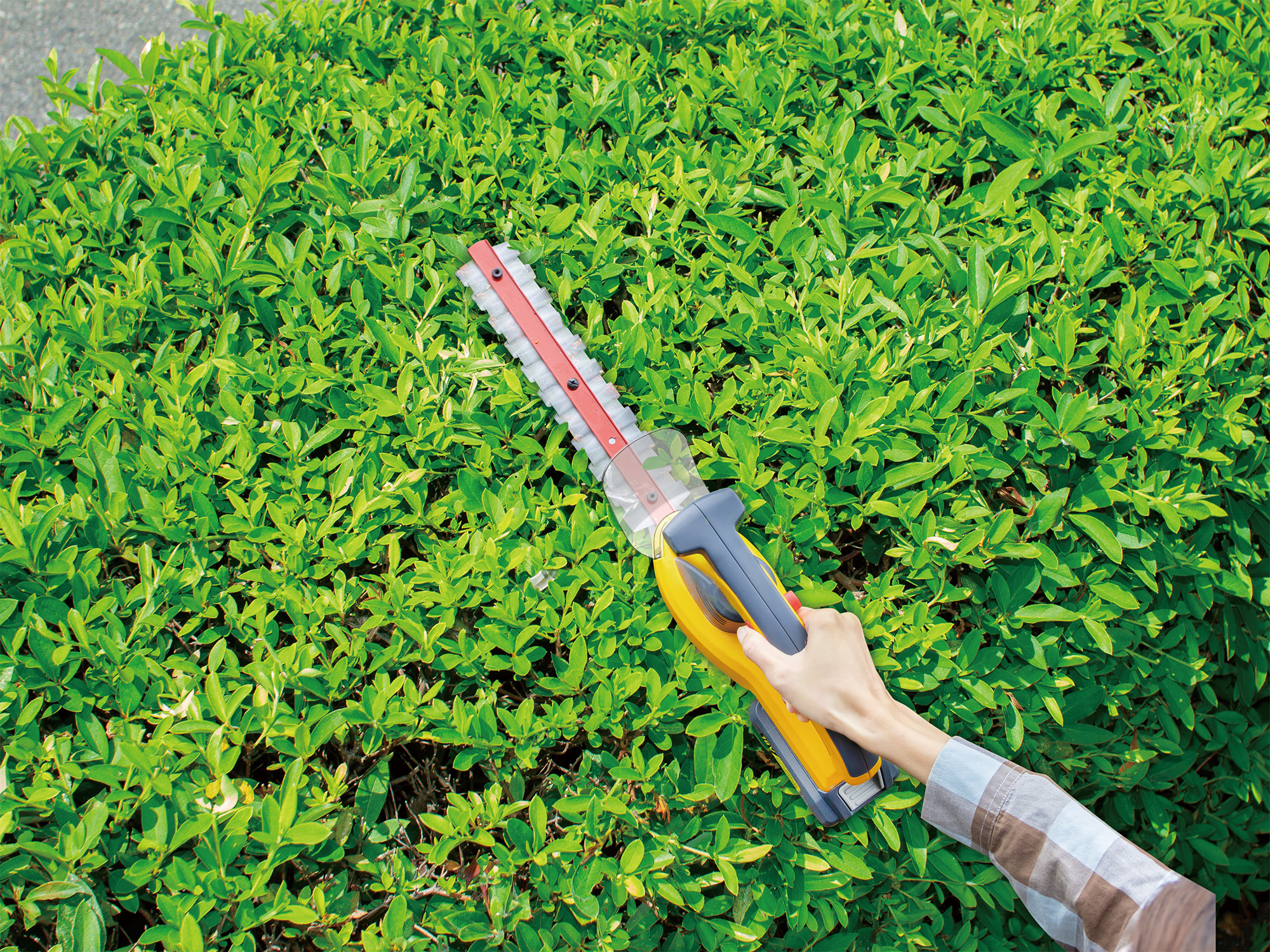 Detachable Cordless Hedge Trimmer 18V
PL-5002
OPEN PRICE