PCS-6001
Detachable Cordless Chainsaw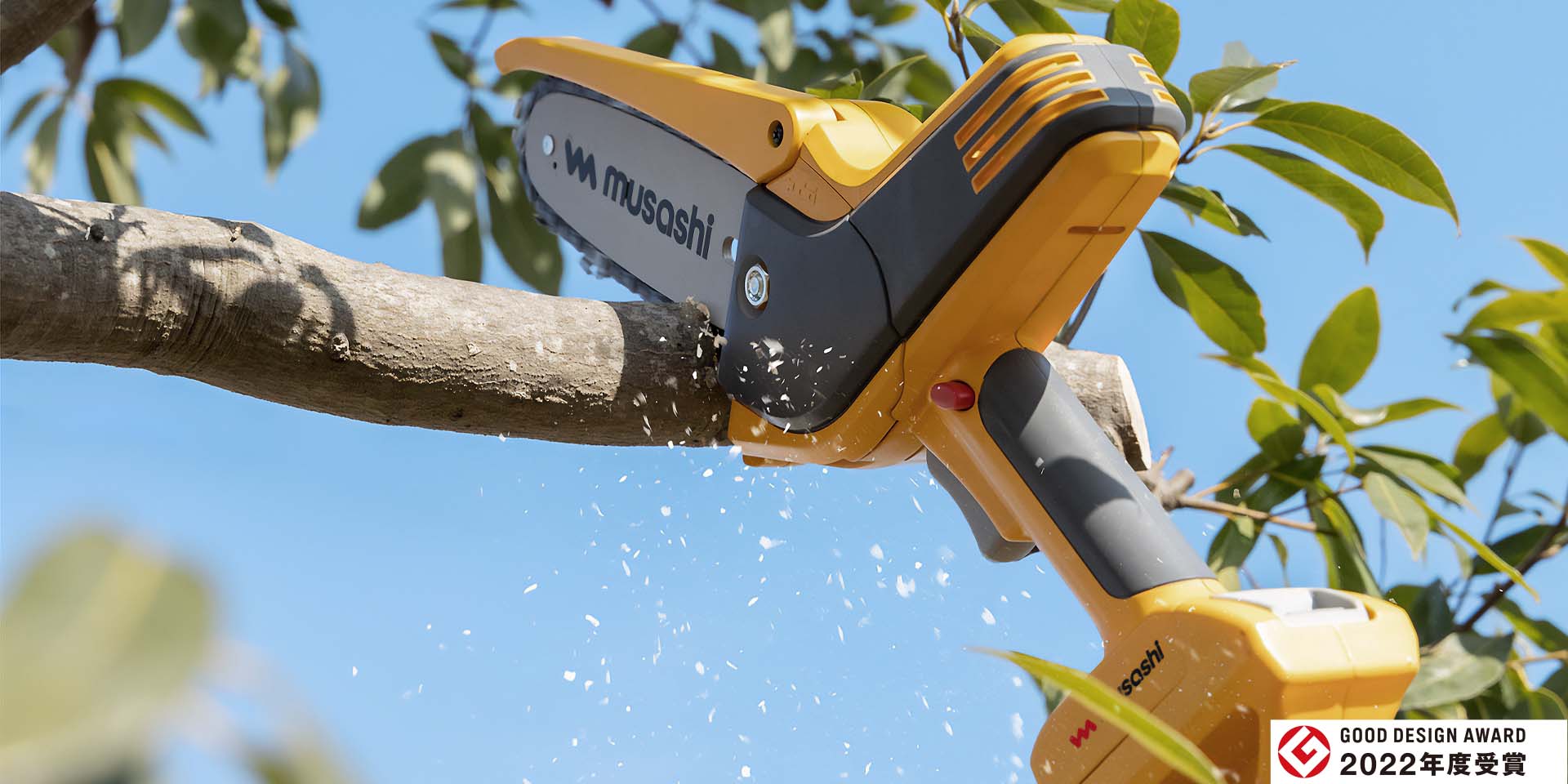 It can cut both the hand and high thick branches with a zap.
New from Musashi is a chainsaw that can cut powerfully.
The telescopic pole, which can be removed and used, allows for easy cutting from the hand to tall trees.
From garden maintenance to pruning trunks at hand, one thick branch! Rechargeable handheld and pole chain saw.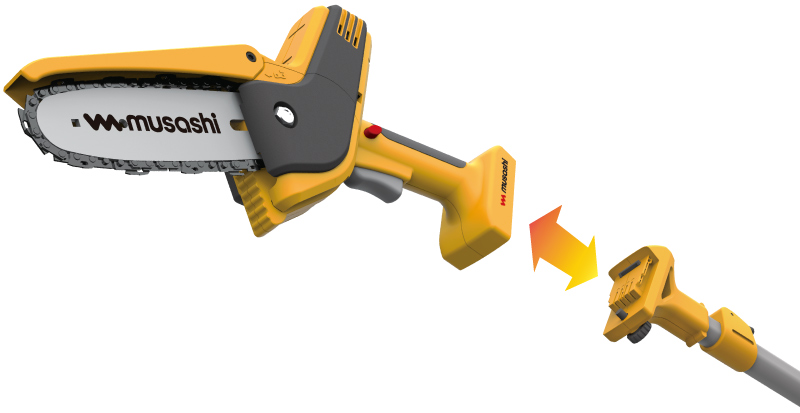 Extendable and retractable can be cut at hand by removing the pole.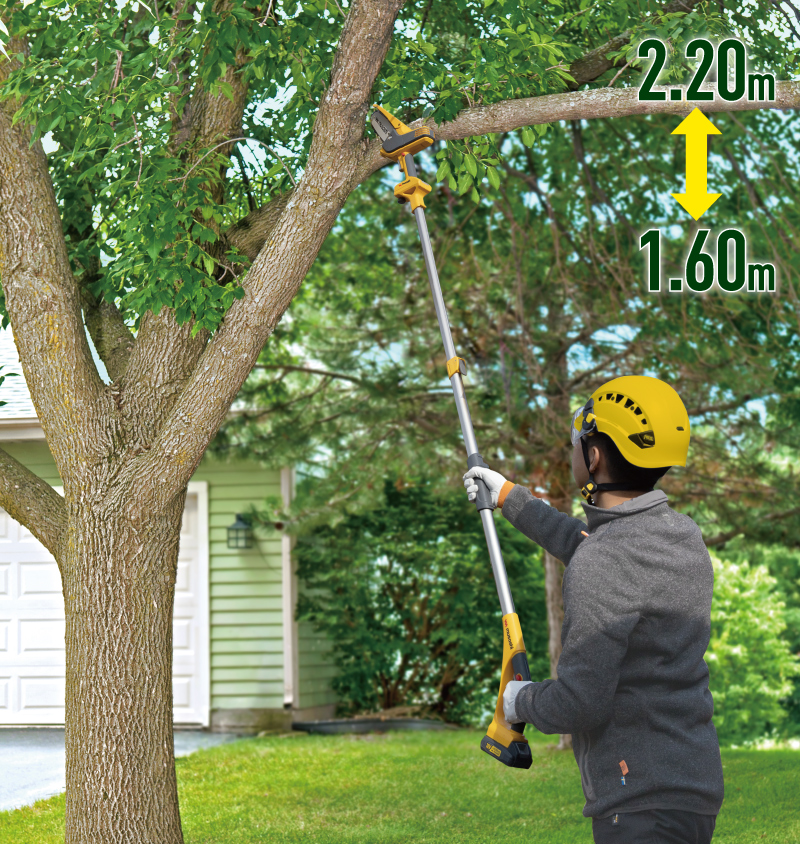 Powerful battery
Lithium-ion battery 18 volt, 2000mAh powerful battery, capable of approximately 180 cuts on a single charge.
Rechargeable and cordless, it can be carried anywhere and used immediately.


Easy-to-use and safe design
Safety guard for kickback.
Non-slip spikes provide stable cutting of branches and logs.
The blade is made of a lightweight chain with a narrow cutting width for light cutting. The grip has also been designed through repeated prototyping to be easy to use and to reduce fatigue.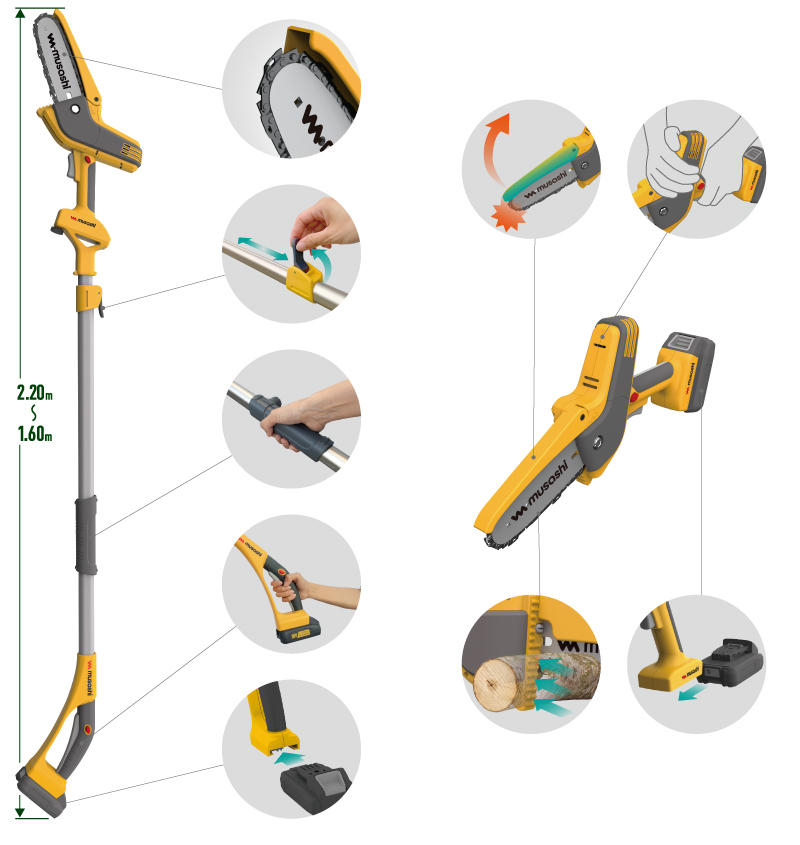 SPECIFICATION
ITEM NAME

Detachable Cordless Chainsaw

ITEM NO.

PCS-6001

JAN ( UPC/EAN ) CODE

4954849450037

BODY SIZE

With pole] L 1600 - 2200mm / [Without pole] L 450mm * D 75mm x H 210mm

WEIGHT

Approx. 2.6kg *with extension pole attached, Approx. 1.7kg *without extension pole (including battery)

DATE OF RELEASE

2022/05/02

BODY

Motor

DC magnet motor 18V

Voltage

DC 18V

Power

Rechargeable

Charging time

Approx. 80 minutes (varies with ambient temperature)

Chain speed

5.9m/sec

Max. Cut Diameter

120mm Max

Max. cutting

ø38mm, 180 sticks

Charging Time

80 minutes

Saw chain

90PX-28 (Oregon®
Length 6", Pitch 3/8" Low Profile
gauge .043", drive link count 28

Body Materials

ABS, Elastomer Resin, Aluminum pipe

Body Size

[With pole] L 1600 - 2200mm / [Without pole] L 450mm * D 75mm x H 210mm

Weight(Battery incluted): [With pole]

2.6kg/ [Without pole] 1.7kg

Accessories

Charger, Battery Chain case, Chain oil, Tape for chain oil, Wrench

Battery

Battery

Lithium-ion Rechargeable Battery

Voltage

DC 18V

Capacity

2000mAh Weight_ 380g

Weight

380g

CHARGER

CHARGER

Input: AC 100-240V, 50/60Hz 1.0A
Output: DC21.5V 1.5A
Weight: 160g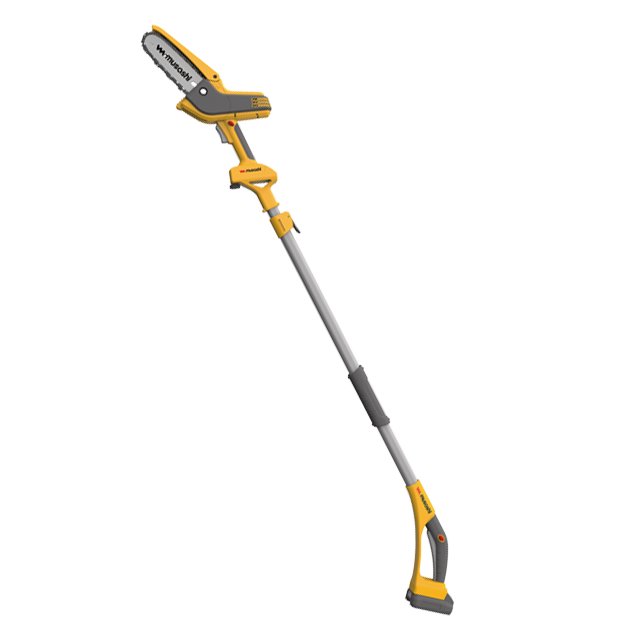 Detachable Cordless Chainsaw
PCS-6001
OPEN PRICE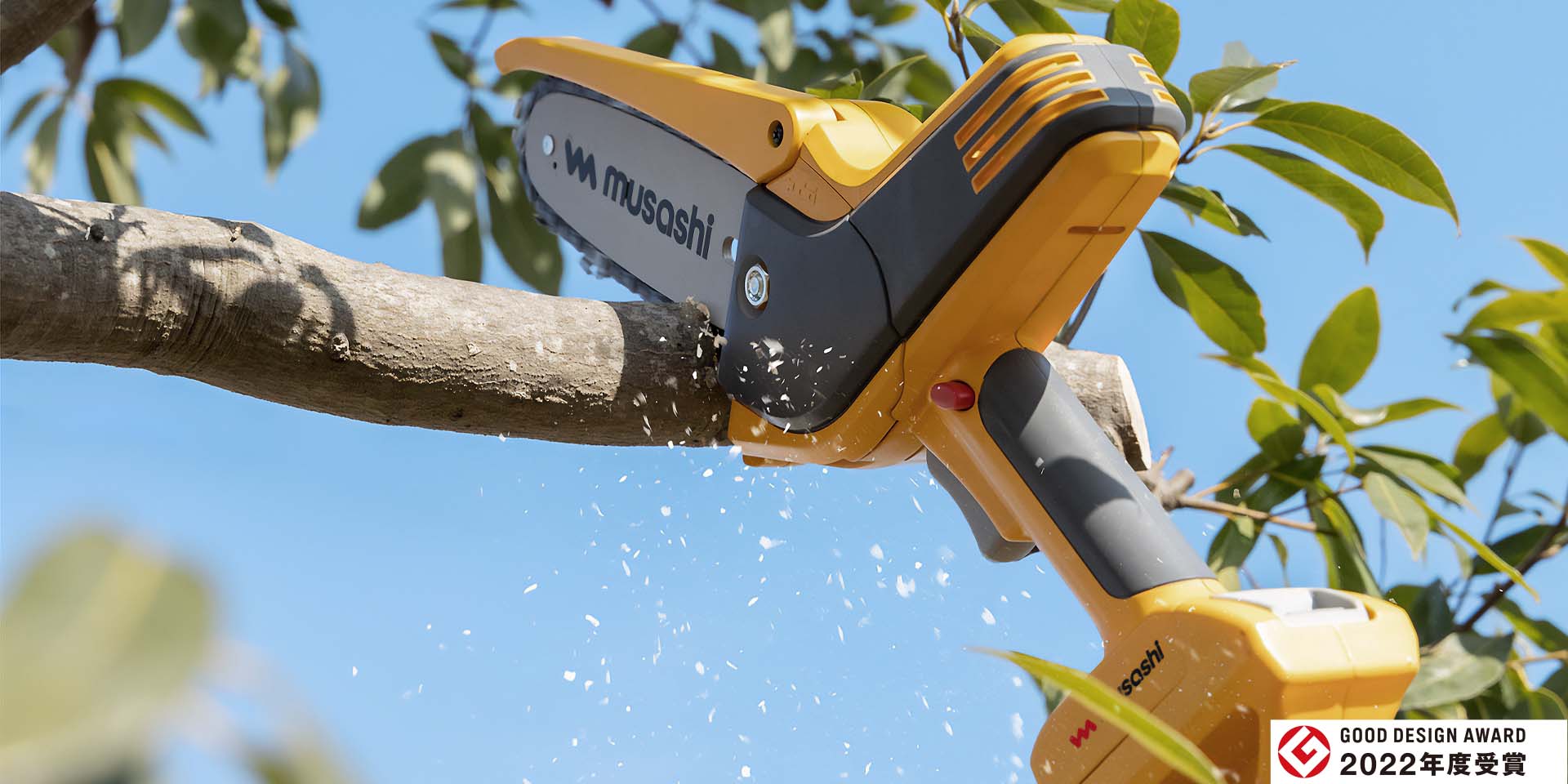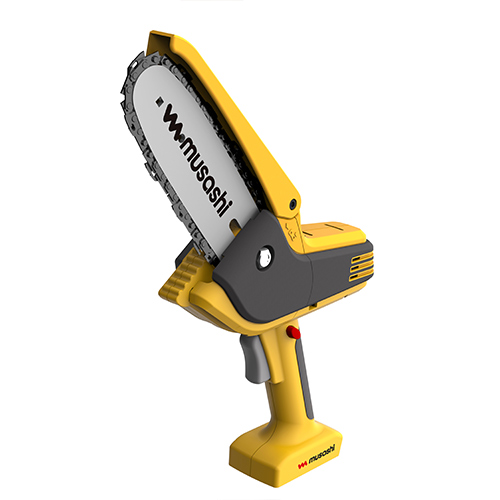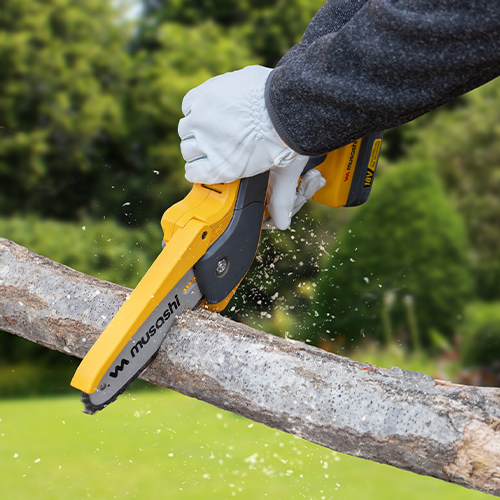 Detachable Cordless Chainsaw
PCS-6001
OPEN PRICE