LED-160
Outdoor Ceiling Sensor Light (Standerd type)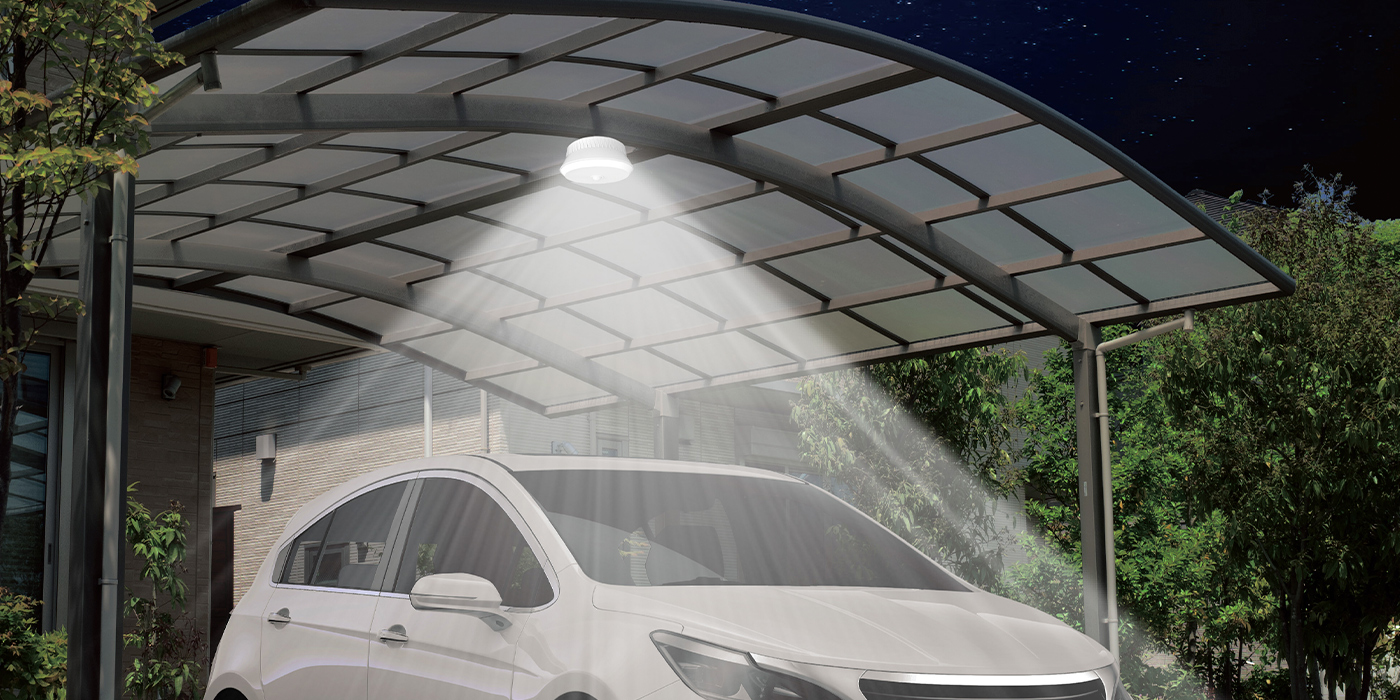 Ideal for carports
Ideal for carports where it is difficult to get power.
When a person approaches, the light automatically turns on for 20 seconds to support getting in and out of the car.
The light illuminates a wide area of 360° and is bright around the feet.
When the light turns off, it does not turn off suddenly but slowly, so there is no need to worry about sudden loss of visibility.
High model (LED-165) with remote control is also available.

Easy Installation
Installation is easy.
Simply pull the stainless steel band provided to secure it to the carport.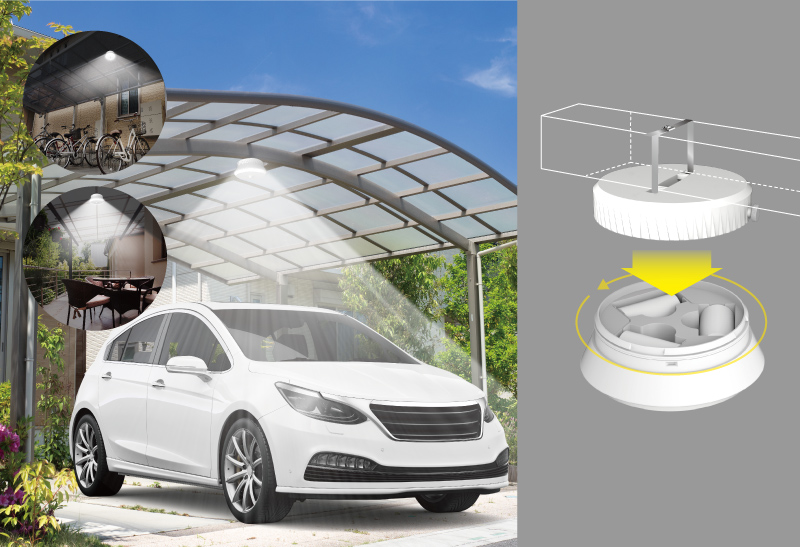 Product Introduction Video
SPECIFICATION
ITEM NAME

Outdoor Ceiling Sensor Light (Standerd type)

ITEM NO.

LED-160

JAN ( UPC/EAN ) CODE

4954849531606

BODY SIZE

W175×D175×H80mm

WEIGHT

330g(without batteries)

DATE OF RELEASE

2020/10/01

Battery

AAA alkaline batteries x 3

Bulb

8.5W high-brightness white LED , 480 lm

Sensor

Detection method Pyroelectric infrared sensor
Detection range 360°, 4m *Mounting height 4m

Lighting time

20sec.

Lighting Mode

ON/OFF softly
Lights at 100% brightness for 10sec, and turns to 20% for 10sec.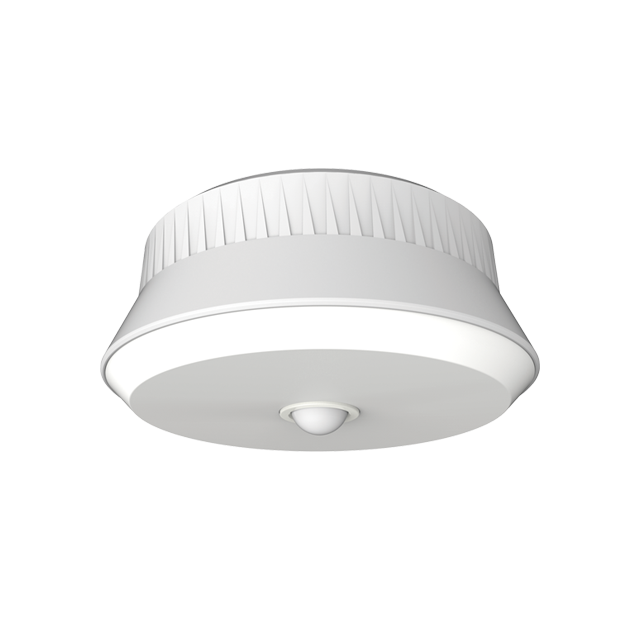 Outdoor Ceiling Sensor Light (Standerd type)
LED-160
OPEN PRICE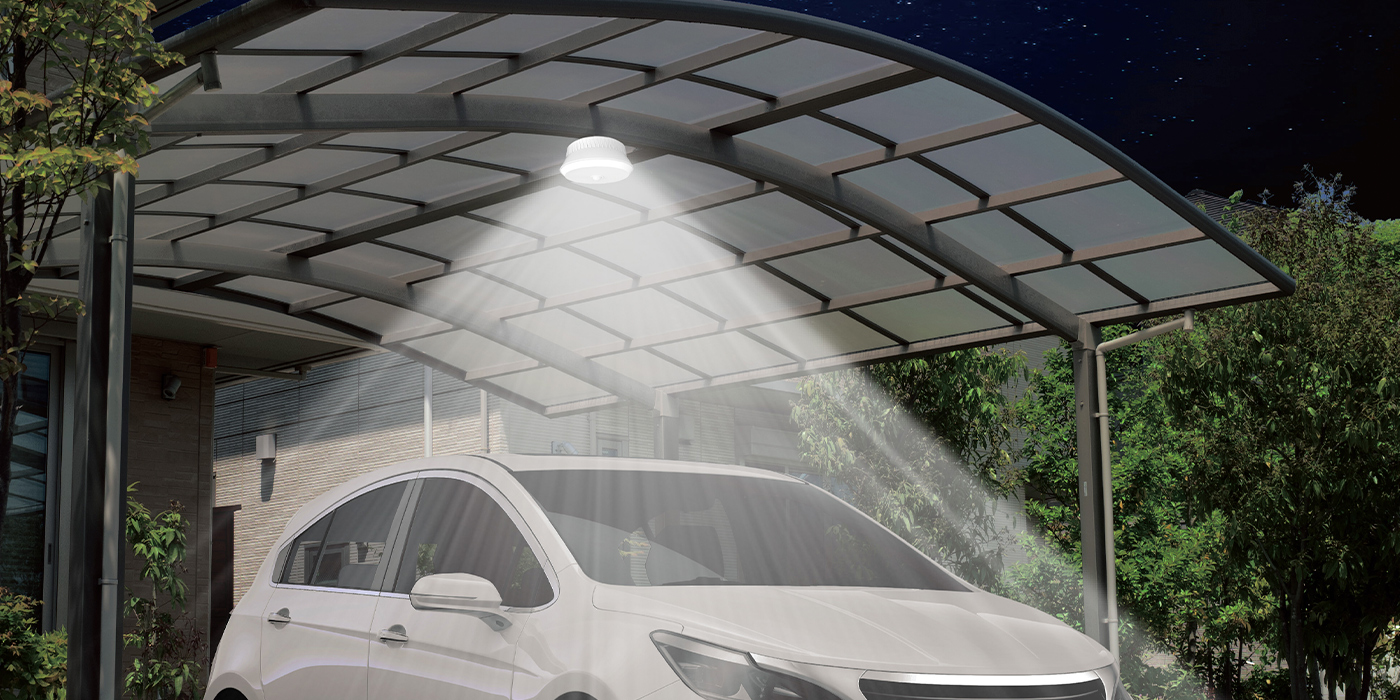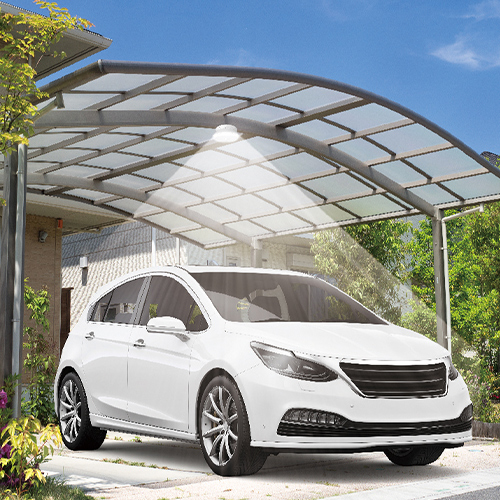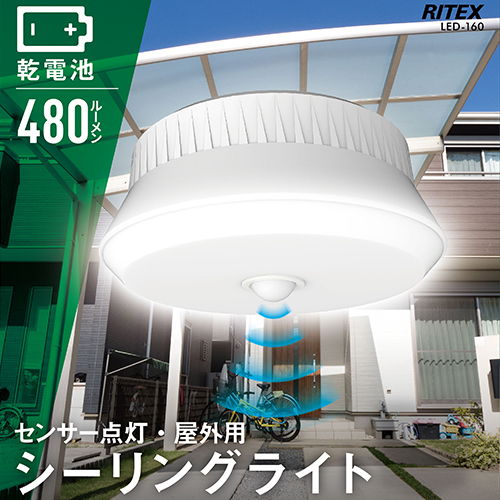 Outdoor Ceiling Sensor Light (Standerd type)
LED-160
OPEN PRICE