WE-750
Rechargeable Weeding Machine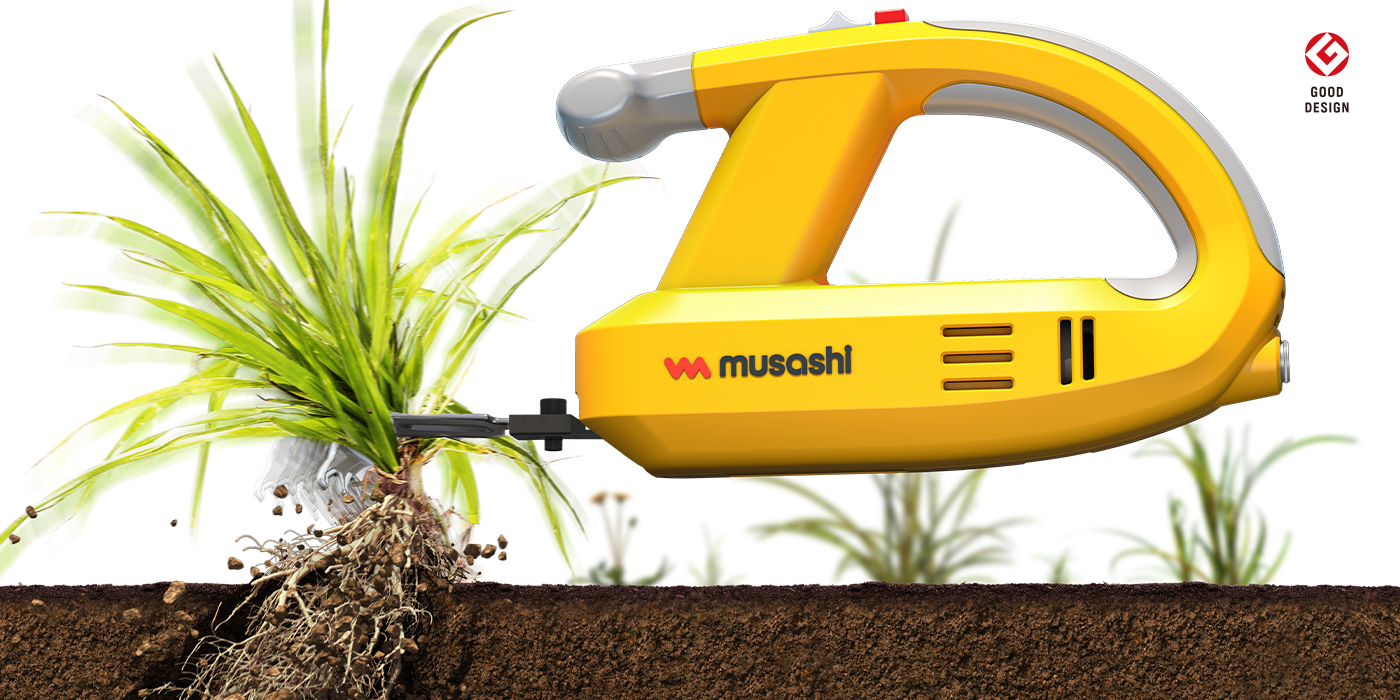 Cordless and can be used anywhere
Weeding has become an entertainment!
A rechargeable weeding vibrator that uproots weeds by shaking it is now available.
You can use it anywhere because it is cordless.
Until now, weed cutting has been a problem because the roots of weeds remain even when using tools such as a brushcutter or sickle, and they grow back soon.
Even if you carefully pull out the weeds by hand, the roots often break off in the middle and cannot be removed properly. Above all, pulling weeds by hand is tiring.
The Weed Vibrator is a vibration weeder that requires no effort. The feature of the vibrator is that the vibration pulls out the roots cleanly.
No chemicals or sharp blades are used, so it is safe to use.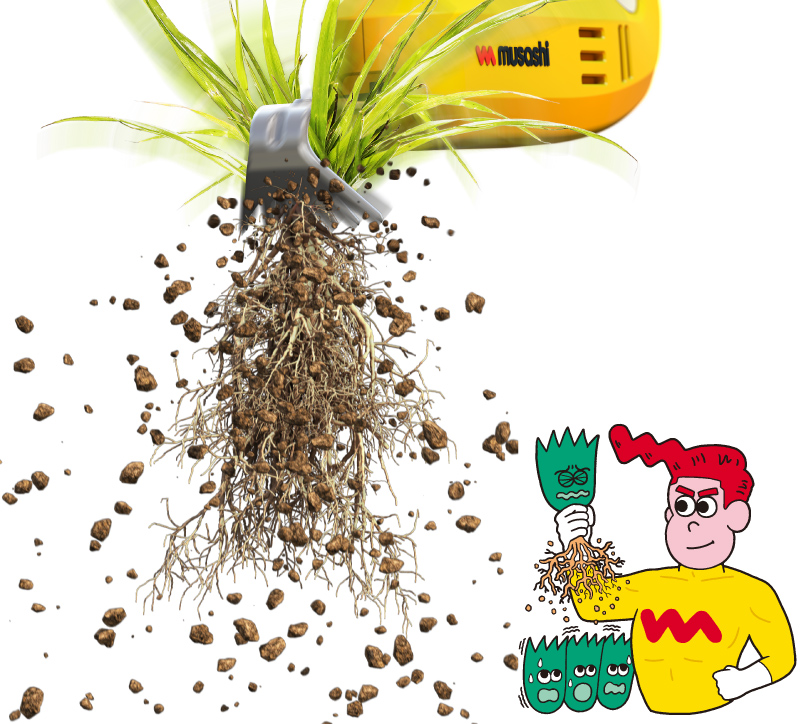 Product Introduction Video
SPECIFICATION
ITEM NAME

Rechargeable Weeding Machine

ITEM NO.

WE-750

JAN ( UPC/EAN ) CODE

4954849477508

BODY SIZE

W330xD65xH175mm

WEIGHT

960g

DATE OF RELEASE

2018/04/01

Voltage

DC 7.2V

Battery

Lithium ion rechargeable battery, 7.2V 1500mAh

Moter

DC magnet motor 7.2V

Continuous Usable Time

25min *With no load

ChargingTime

4hours(Depends on the temperature)

The number of the strokes

2300min (times/min) *With no load

Width(stroke)

8mm

Blade width

50mm

Body Material

Nylon glass resin, elastomer resin

Blade Material

High carbon steel, Nickel chrome plated

Charger

Input voltage AC100V
Input frequency 50/60Hz
Power consumption 5W
Output voltage DC9.5V
Output current 400mA
Weight Approx. 60g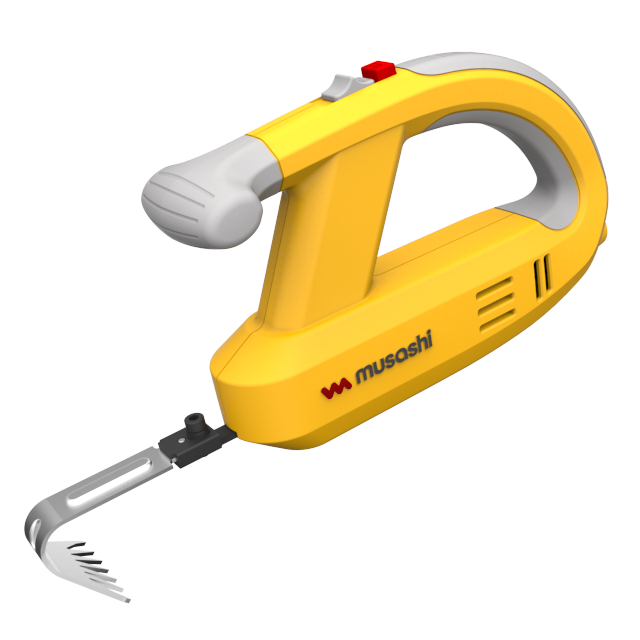 Rechargeable Weeding Machine
WE-750
OPEN PRICE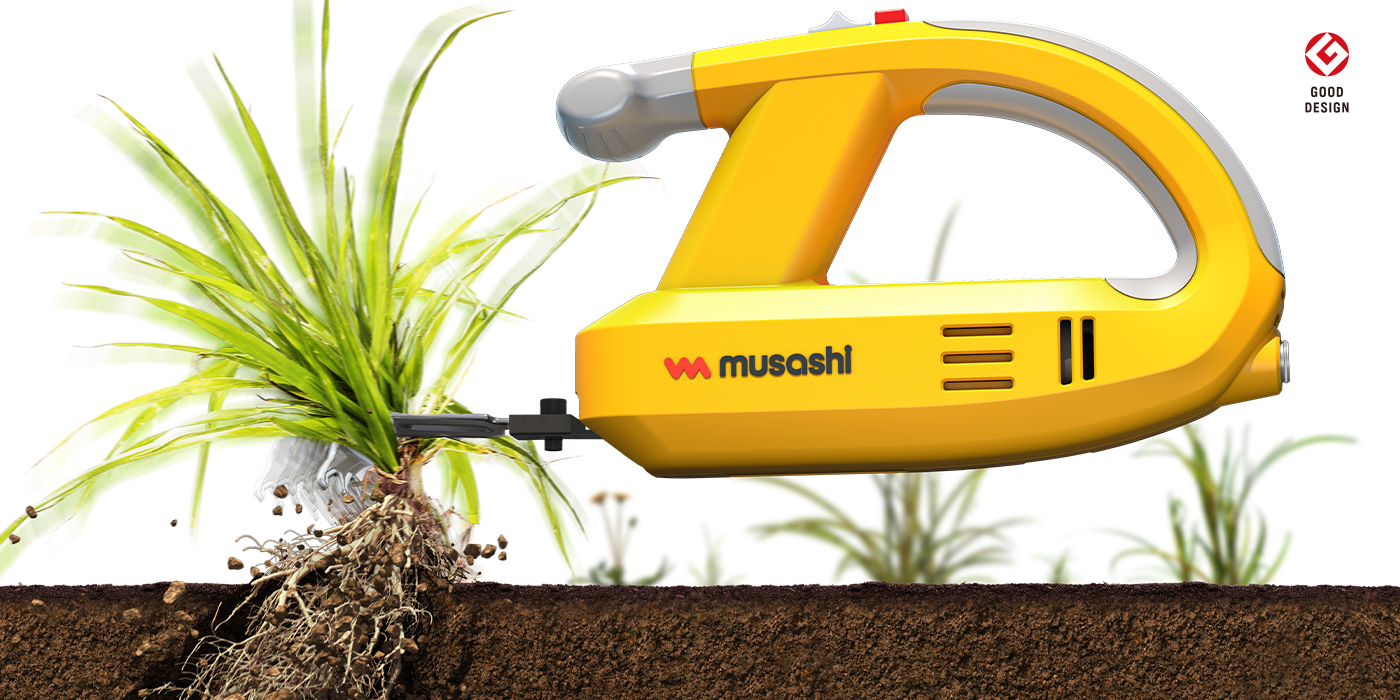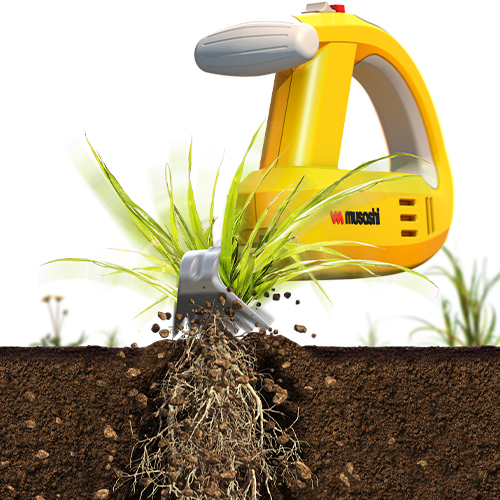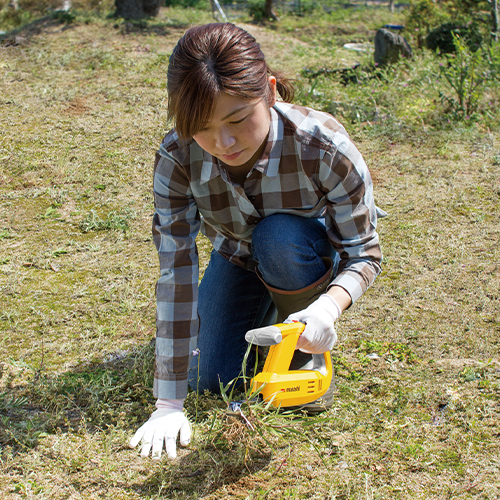 Rechargeable Weeding Machine
WE-750
OPEN PRICE