SWL-HB101
Anywhere hybrid solar light 3W square type
Solar Panel Integrated Sensor Light
Hybrid type double power supply
This is a hybrid type sensor light that uses both solar power and dry cell batteries.
Usually, the light is turned on by solar power generation. When solar power generation becomes insufficient due to lack of sunlight (insufficient charge), the light is automatically powered by dry cell batteries.
The light is automatically powered by dry cell batteries to provide stable lighting despite being solar-powered.
This is ideal for regions and seasons with short daylight hours (e.g., the Sea of Japan in winter) and for locations where there are frequent light outages.
Since the light and solar panel are integrated into a single unit, there is no need for wiring, and the light can be easily installed at entrances, kitchen entrances, etc.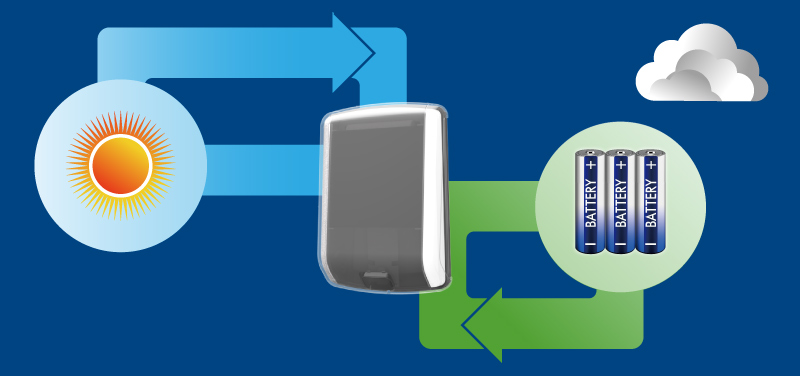 A faint nightlight
When the surroundings become dark, it becomes a night light with a faint light. (When the night-light function is turned on)
When a person approaches, the light turns on at 100% brightness.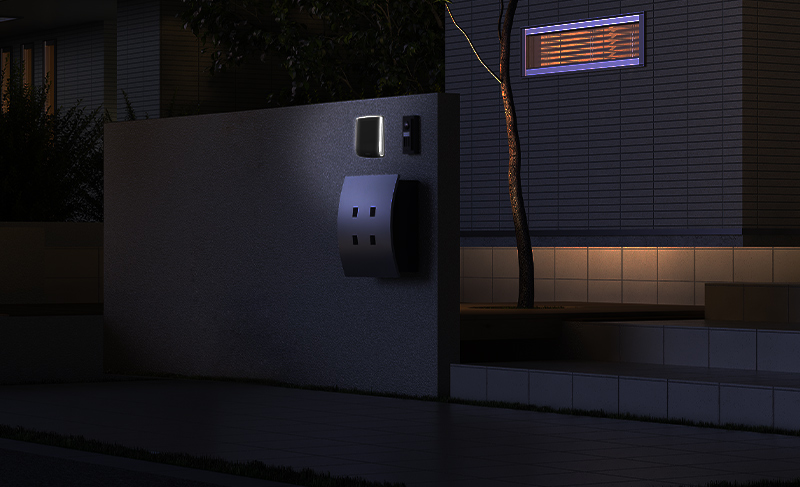 SPECIFICATION
ITEM NAME

Anywhere hybrid solar light 3W square type

ITEM NO.

SWL-HB101

JAN ( UPC/EAN ) CODE

4954849990144

BODY SIZE

(日本語) W110×D42×H160mm

WEIGHT

225g (including bracket, excluding batteries)

DATE OF RELEASE

2022/11/15

Bulb

3W high brightness white LED (total luminous flux 250 lumens, night light 2 lumens, design life 40,000 hours)

Power source

Rechargeable battery Lithium-ion battery 3.7V/1500mAh
Dry cell battery AA alkaline battery x 3 pcs (sold separately)

Solar panel

Crystalline solar cell 5V/0.9W

Battery Life (Number of Lights)

Rechargeable battery Spring/Summer/Fall Average approx. 90 times / Winter Average approx. 60 times / Approx. 630 times when fully charged ←Without night light
Spring/Summer/Autumn: average approx. 55 times /Winter: average approx. 25 times / approx. 580 times when fully charged ←With night light
*Average hours of sunlight during which the battery can be recharged (Tokyo): spring, summer, and fall = 3 hours; winter = 2 hours.  These figures are based on the solar panel facing south, where the sun shines.
  *Dry cell battery Approx. 670 times *Depends on usage environment and battery performance.

Charge life

500 charge/discharge cycles

Detection method

Pyroelectric infrared sensor

Detection range

Max. 100°, farthest 4m (at 2m mounting height)

Mode changeover

OFF/ON (without night light) / ON (with night light) *The night light does not turn on when lit by dry cell batteries.

Lighting time setting

Fixed at 10 seconds

Installation location

Outdoor (protection class IP65)

Accessories

Stainless steel band (length: 1 m) x 1 ・Installation screws x 2 ・Plastic plug for concrete x 2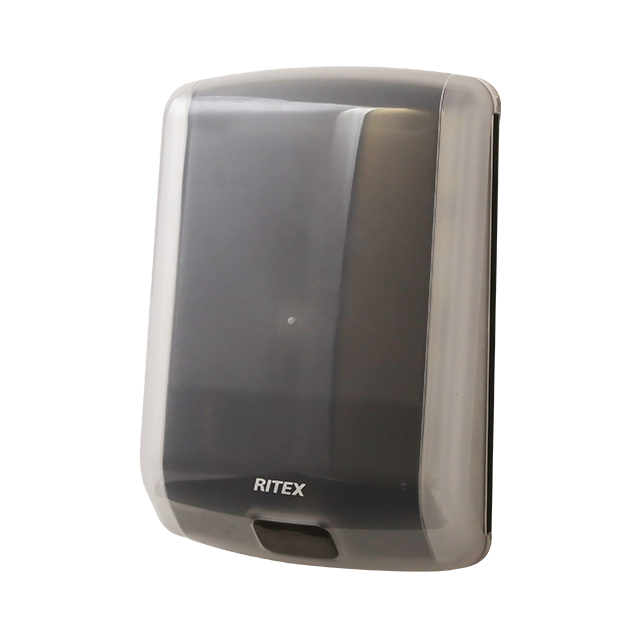 Anywhere hybrid solar light 3W square type
SWL-HB101
OPEN PRICE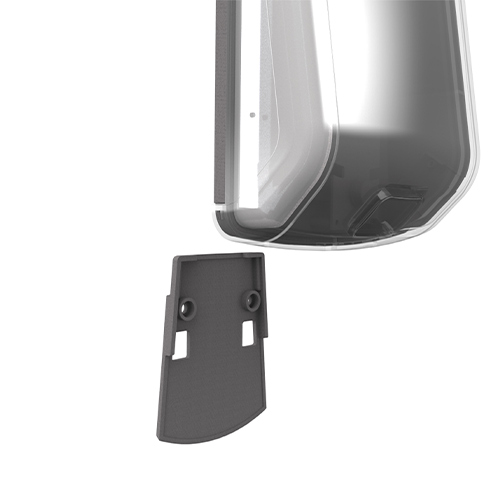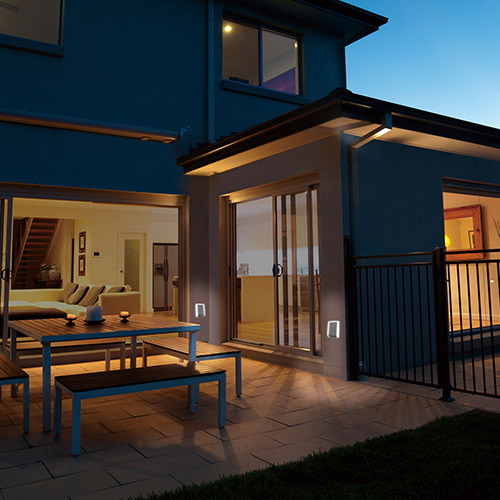 Anywhere hybrid solar light 3W square type
SWL-HB101
OPEN PRICE