LED-AC1017TA
18W wide tracking type LED sensor light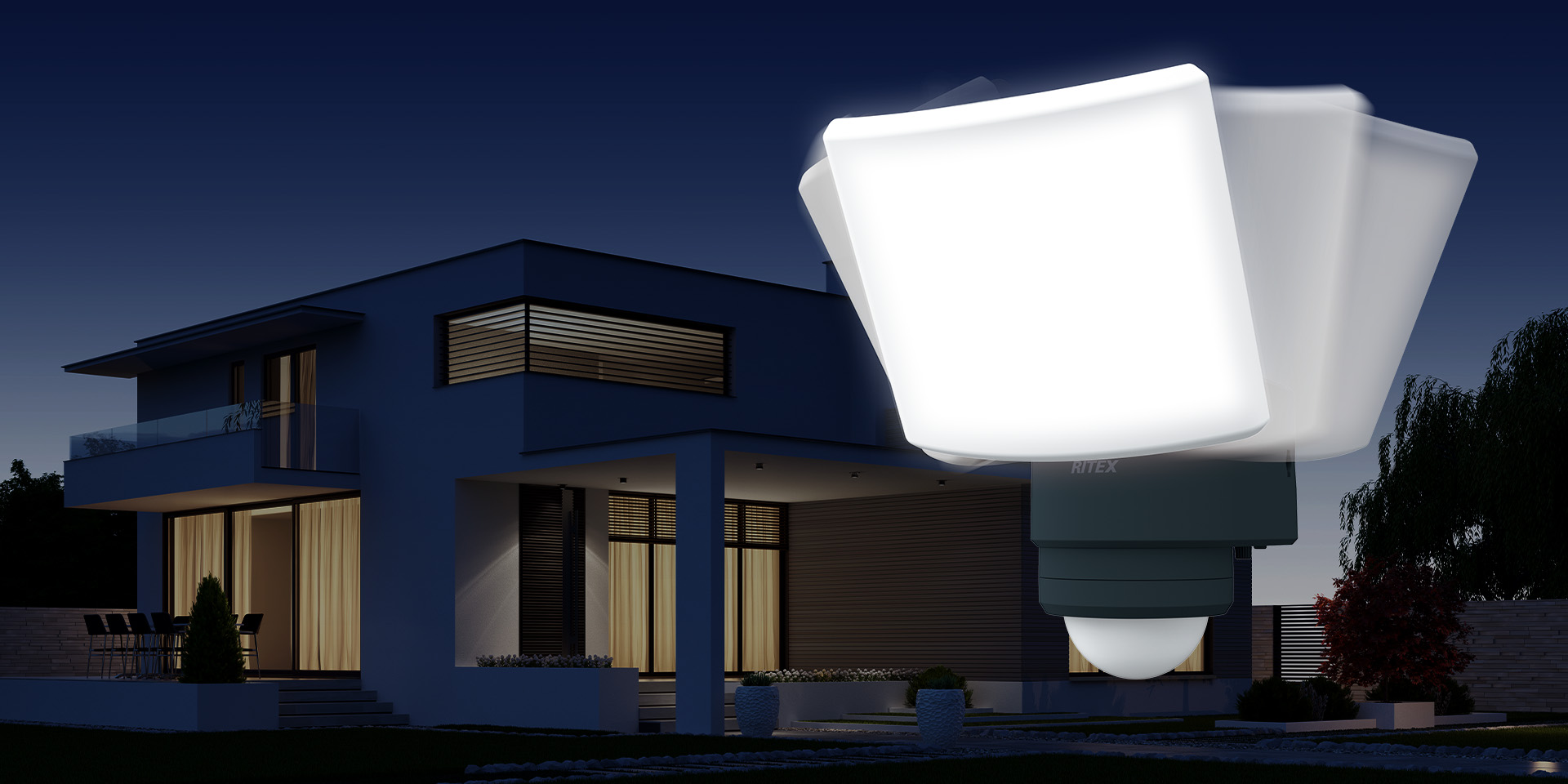 Light automatically follows the movement of a person
This is a sensor light that automatically moves in the direction of sensor detection.
Since the light automatically tracks in accordance with the movement of a person, it is highly convenient and effective in preventing crime.
It is equipped with a bright light of 2000 lumens, which is the highest in the series.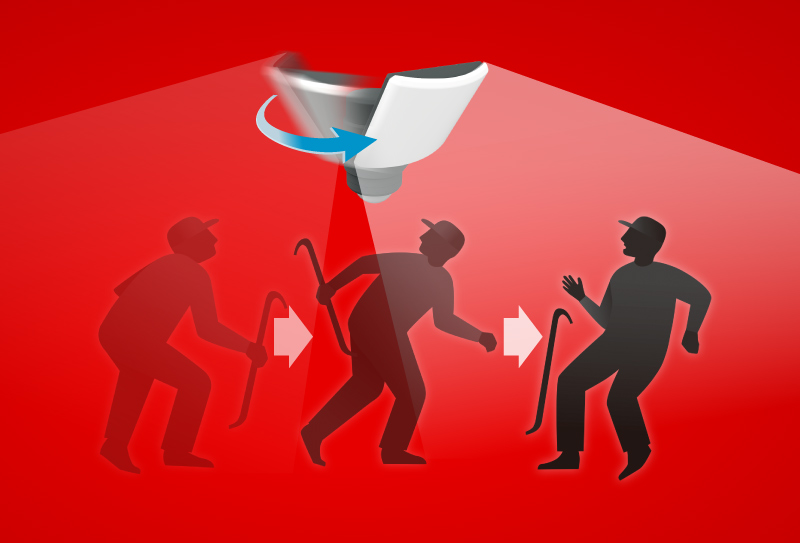 Range of movement, detection, and illumination
The direction of the light can be moved 60° to the left or right in the direction of detection with respect to the front face.
The vertical direction of the light can be adjusted manually.
The sensor detection range covers a wide area of 240°.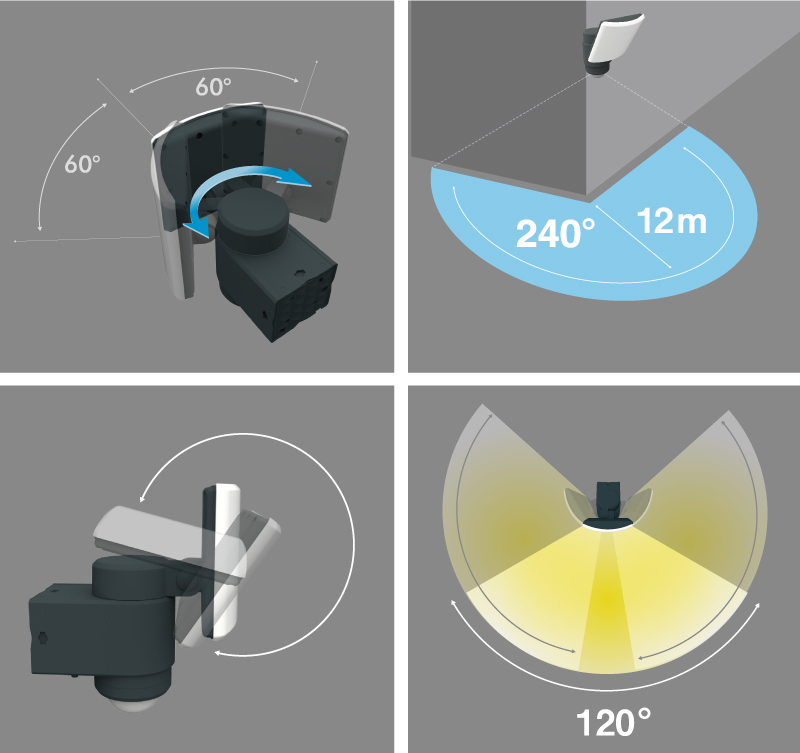 Night Light Function
Equipped with a night light mode that automatically turns on when it becomes dark.
The brightness of the night light can be adjusted in three levels (low 100Lm, medium 200Lm, and high 300Lm). (Weak 100Lm, Medium 200Lm, Strong 300Lm)
The light turns on at 100% brightness (2000Lm) when the sensor detects it.

SPECIFICATION
ITEM NAME

18W wide tracking type LED sensor light

ITEM NO.

LED-AC1017TA

JAN ( UPC/EAN ) CODE

4954849531170

BODY SIZE

W133×D173×H205mm

WEIGHT

Approx. 920g (excluding bracket)

DATE OF RELEASE

2023/05/19

Bulb

18W high intensity white LED (total luminous flux 2000 lumensb
Night light: 100 lumen (low), 200 lumen (medium), 300 lumen (high)
Design life: 40,000 hours

Power supply/voltage

AC100V 50/60Hz

Power Consumption

When lit: 20W (all lights), 1.5W (low night light), 2W (medium night light), 2.5W (high night light)
Standby: 1W or less

Night light switching function

OFF / Low / Medium / High

Sensor

Detection method Pyroelectric infrared sensor
Detection range max. 240°, max. 12m (at 2.5m height)

Detection distance switch function

Short 4m / Medium 8m / Long 12m

Lighting time setting

Approx. 5 seconds to 5 minutes

Illumination switching function

Day... Lights up whether the surroundings are bright or dark
Night ... Lights up only when the surroundings are dark

Power cord

Approx. 3m

Clamp mounting size

Thickness / min. 15mm to max. 100mm
Pipe diameter / min. 30 mm to max. 75 mm

Installation location

Indoor/outdoor (protection class IP65)

Accessories

Mounting screws x 2, plastic plugs for concrete x 2, bracket, wing nut, L-shaped bolt, screw cap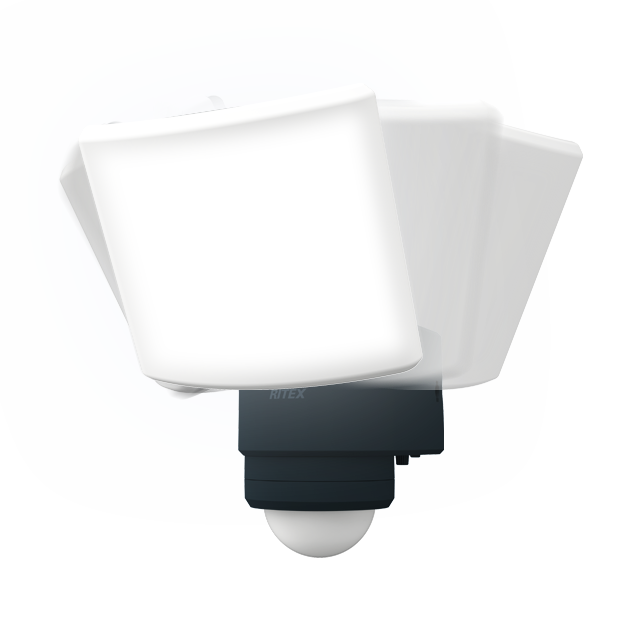 18W wide tracking type LED sensor light
LED-AC1017TA
OPEN PRICE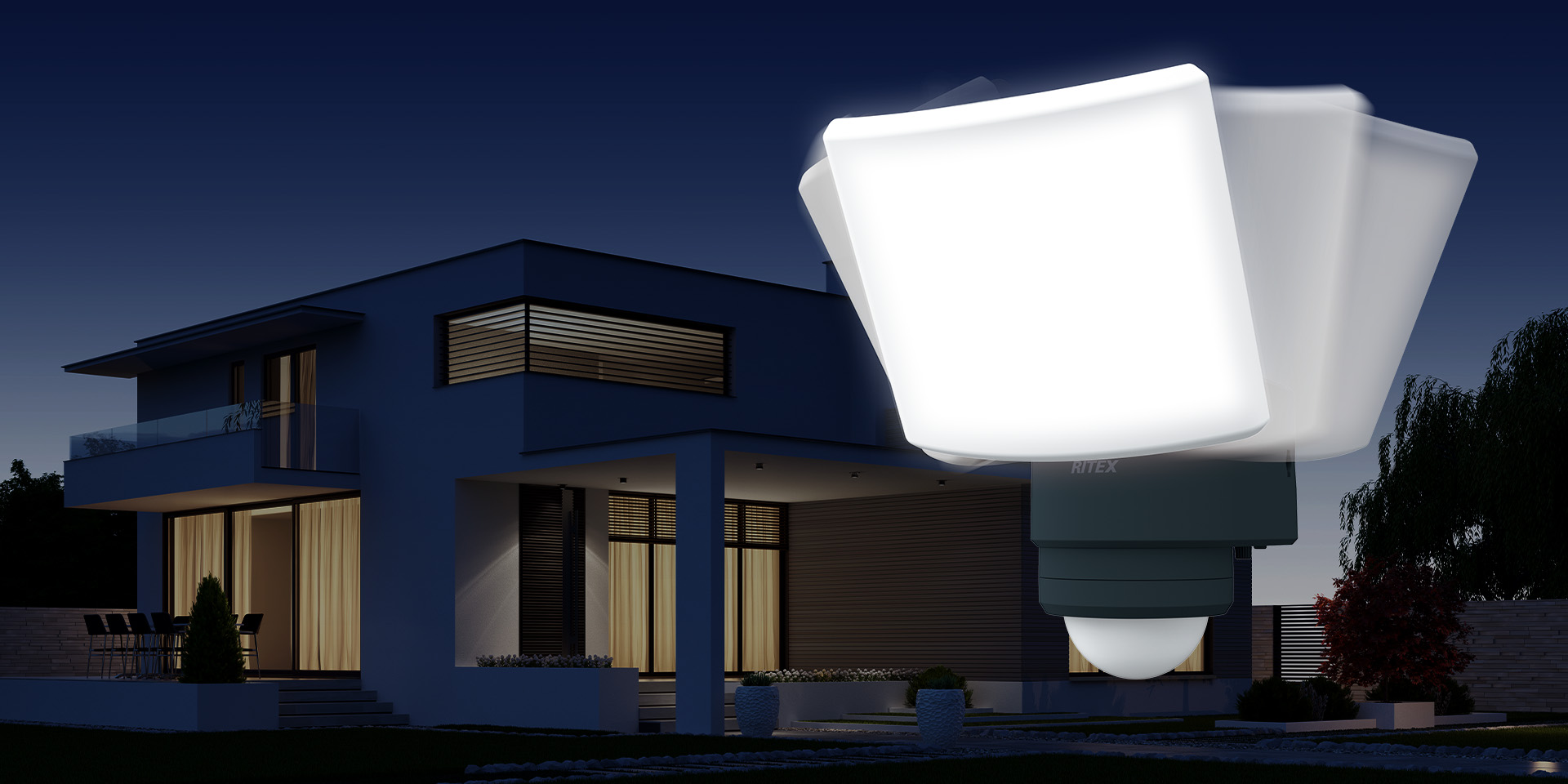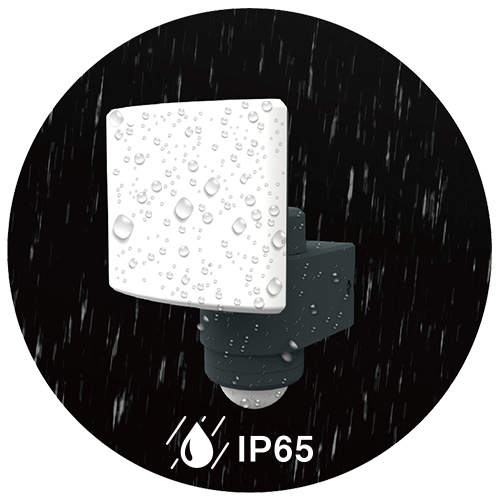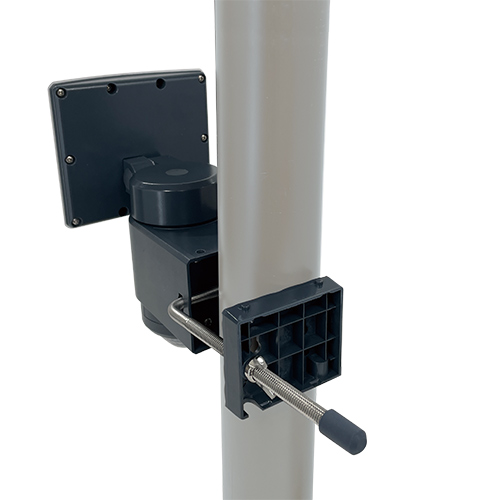 18W wide tracking type LED sensor light
LED-AC1017TA
OPEN PRICE