C-AC1020TA
20W wide tracking LED sensor light Wi-Fi camera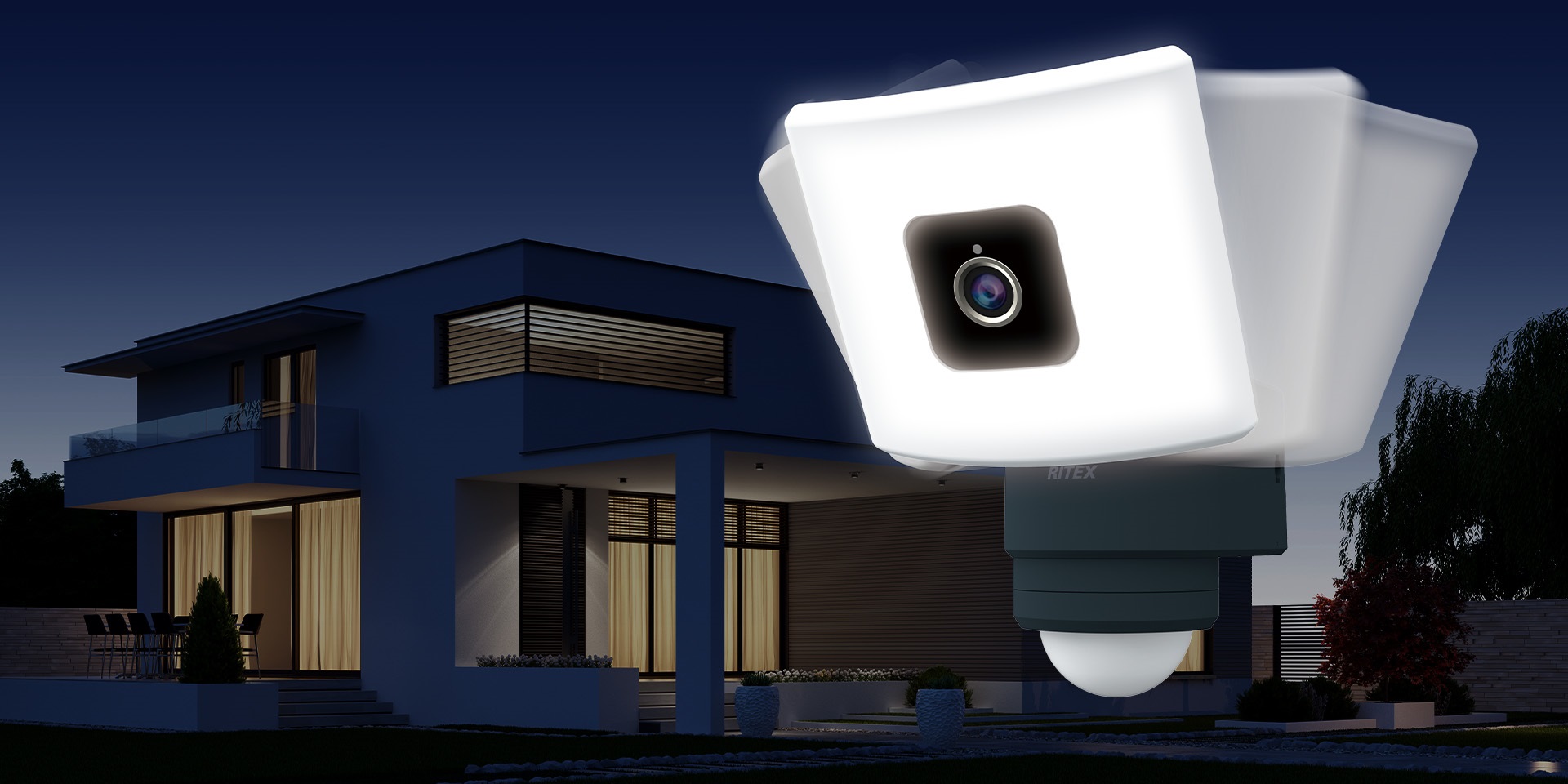 Follows the movement of a person
Camera and lights automatically track
This is a sensor light camera that automatically moves in the direction of the sensor detection. The light automatically tracks and records with the camera, making it highly effective and convenient for crime prevention.
When a sensor is detected, a notification is sent to your smartphone, allowing you to check the image on your smartphone even when you are far away from the camera. You can view camera images in real time at any time and save still images and videos to your smartphone.
A built-in microphone and speakers allow you to make calls from a remote location.
*Installation of a dedicated smartphone application (free of charge) is required for use.
*WiFi connection is required to view and use camera images.
*Micro SD card (sold separately) is required for automatic video recording upon sensor detection.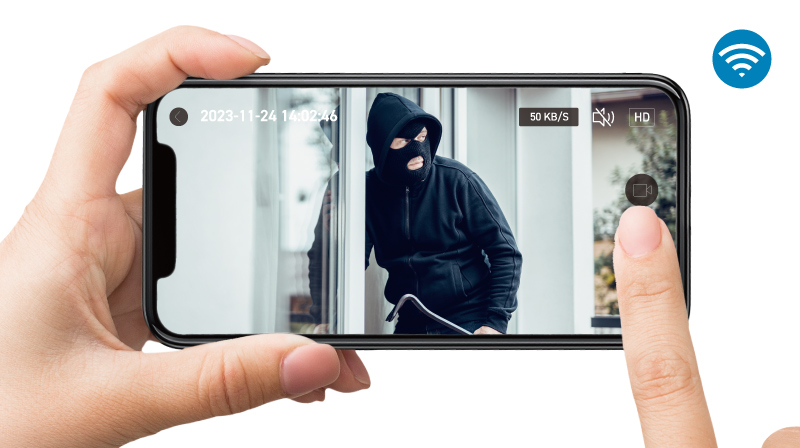 Recording
Full HD high quality recording is possible. (with high/low quality switching function).
Automatic infrared shooting at night allows clear recording even in dark surroundings.
*A micro SD card (sold separately) is required to record images when sensors are detected.
*The table below shows the approximate recording capacity of commercially available micro SD cards.
*File size varies greatly depending on the content of the shot, color/monochrome, etc.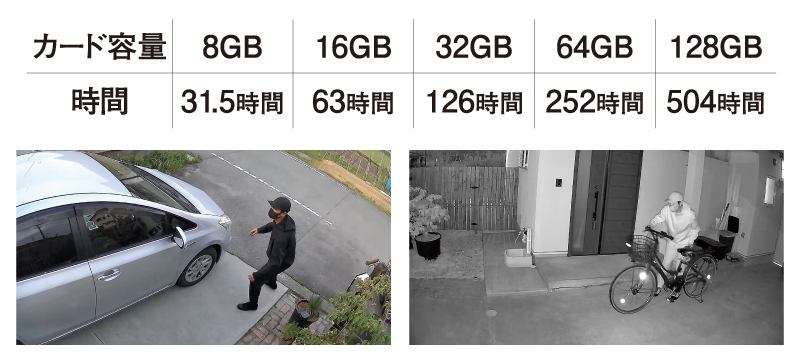 Movable, detectable, irradiation range
The direction of the light can be moved 60° to the left or right in the direction of detection with respect to the front face. The vertical direction of the light can be adjusted manually.
The sensor detection range covers a wide area of 240°.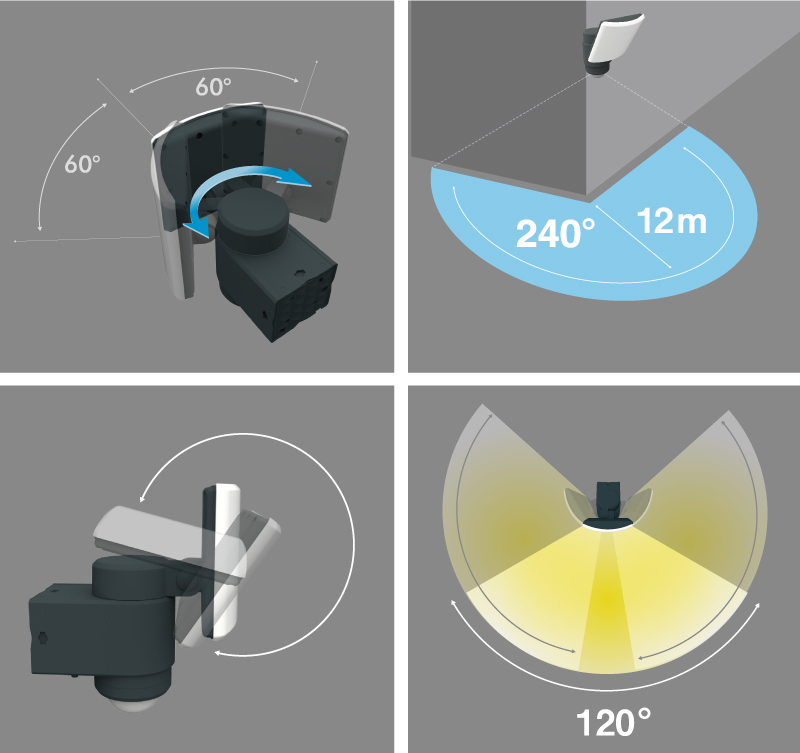 Night light function
Equipped with a night light mode that automatically turns on when it is dark.
The brightness of the night light can be adjusted in three levels (low 100Lm, medium 200Lm, and high 300Lm). (Weak 100Lm, Medium 200Lm, Strong 300Lm)
The light turns on at 100% brightness (2000Lm) when the sensor detects it.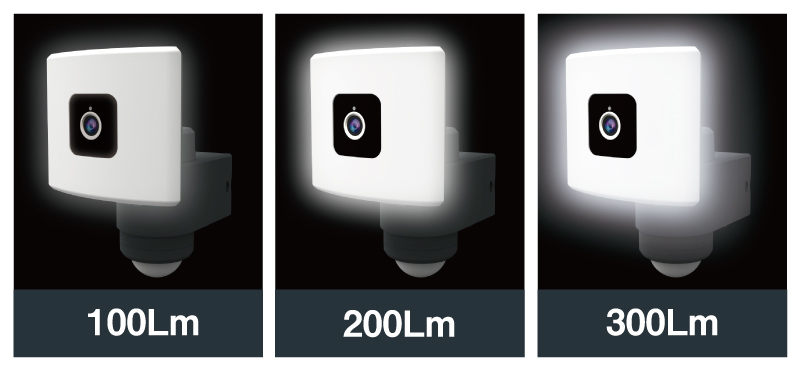 SPECIFICATION
ITEM NAME

20W wide tracking LED sensor light Wi-Fi camera

ITEM NO.

C-AC1020TA

JAN ( UPC/EAN ) CODE

4954849481208

BODY SIZE

W133×D183×H20mm

WEIGHT

Approx. 950g

DATE OF RELEASE

2023/09/01

Bulb

20W (high brightness white LED design life 40,000 hours) Total luminous flux: 2000 lumens
Night light: 100 lumen (low), 200 lumen (medium), 300 lumen (high)

Power source/voltage

AC100V 50/60Hz

Power Consumption

When lit: 24W (all lights), 3W (low night light), 4W (medium night light), 5W (high night light)
Standby: 2W or less

Night light switching function

OFF / Low / Medium / High

Sensor

Detection method Pyroelectric infrared sensor
Detection range max. 240°, max. 12m (at 2.5m height)

Detection distance switch function

Short 4m / Medium 8m / Long 12m

Lighting time setting

15 sec.

Illuminance at start of lighting

Daytime... Lights up whether the surroundings are bright or dark.
Evening... Turns on when the surrounding area is dimly lit.
After dusk... Lights up when the surroundings become bright enough to see the sunset.
Night... Turns on when the surroundings become dark.
Darkness... Lights up when the surroundings are pitch-dark.

Power cord

Approx. 3m

Clamp mounting size

Thickness / min. 15mm to max. 100mm
Pipe diameter / min. 30mm - max. 75mm

Installation location

Indoor/outdoor (protection class IP65)

Effective pixels

2 million pixels FULL HD (1920x1080), 230,000 pixels (640x360)

Camera shooting range

90° horizontally, 50° vertically (starts shooting when sensor reacts, regardless of day or night)

Wi-Fi environment

Communication method: Wi-Fi, frequency band: 2.4GHz, compliant with IEEE802.11b/g/n encryption method: WPA/WPA2

Mobile devices

Supported OS: iOS 10.0 or later, Android 4.4 or later

Recording media

Micro SDHC or SDXC card (sold separately) from 8GB to 128GB
*When space is depleted, files will be deleted and overwritten from oldest to newest.

Bulb (infrared LED)

Infrared LED x 12 * LED bulbs are not replaceable.

Approximate recording

8GB/31.5 hours, 16GB/63 hoursb
32GB/126 hours, 64GB/252 hours
128GB/504 hours

Accessories

Mounting screws x 2, plastic plugs for concrete x 2, bracket, wing nut, L-shaped bolt, screw cap, security sticker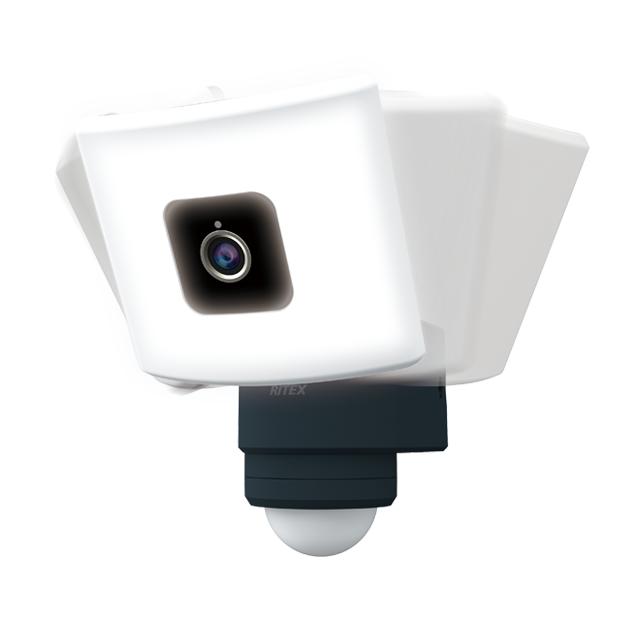 20W wide tracking LED sensor light Wi-Fi camera
C-AC1020TA
OPEN PRICE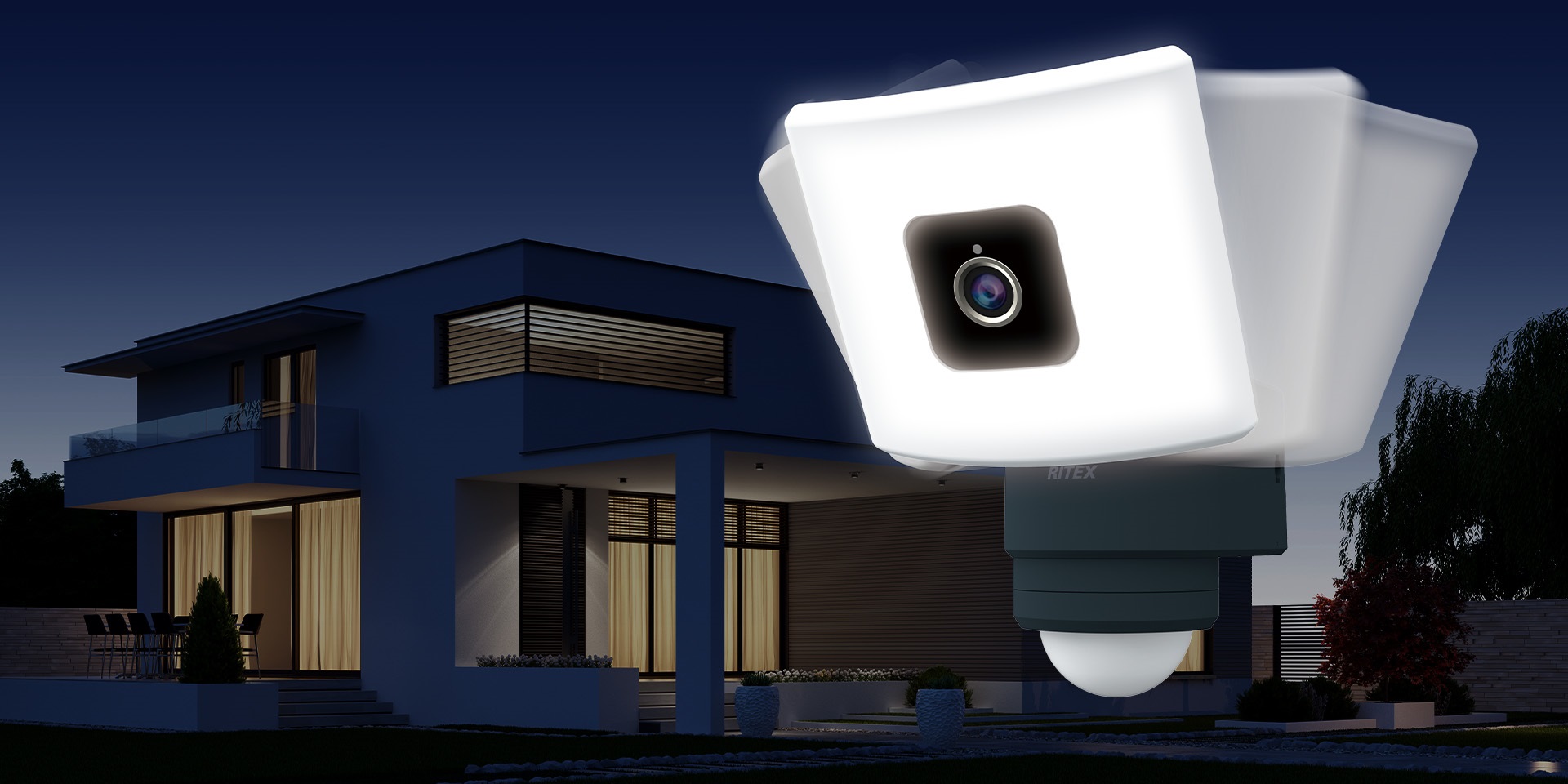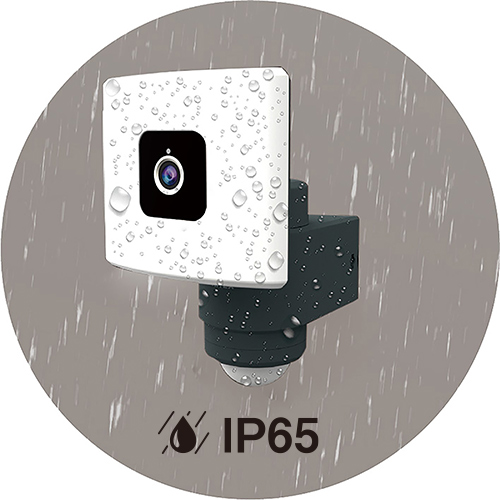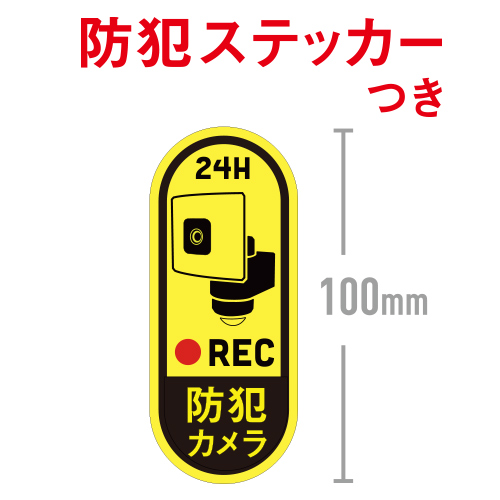 20W wide tracking LED sensor light Wi-Fi camera
C-AC1020TA
OPEN PRICE