380
3 Sections Extendable Tree Pruner 4m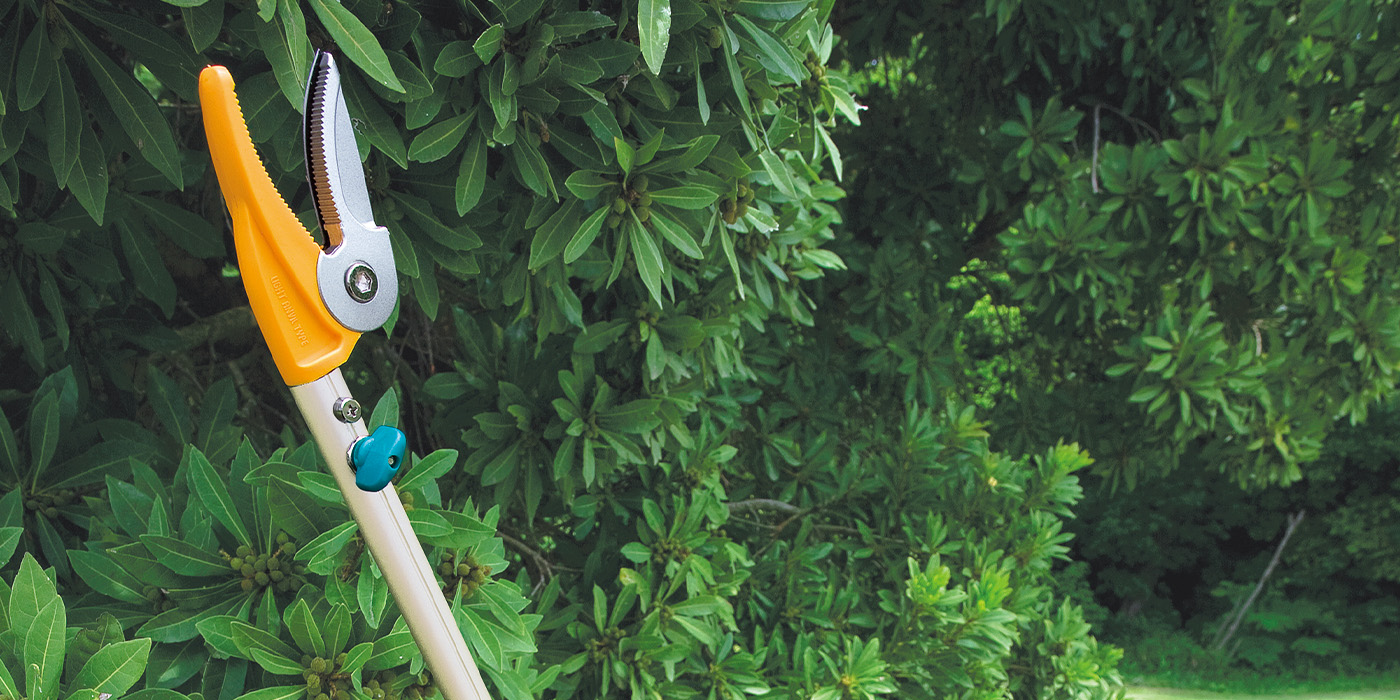 Ultra Lightweight Series
4m long type, the longest in the industry, for taller garden trees
Weight has been reduced compared to conventional products by reducing weight while maintaining the strength of all parts.
The ultra-lightweight design makes it easy to work even with the industry's longest 4m length.
It can also reach high branches that were unreachable with the general 3m type.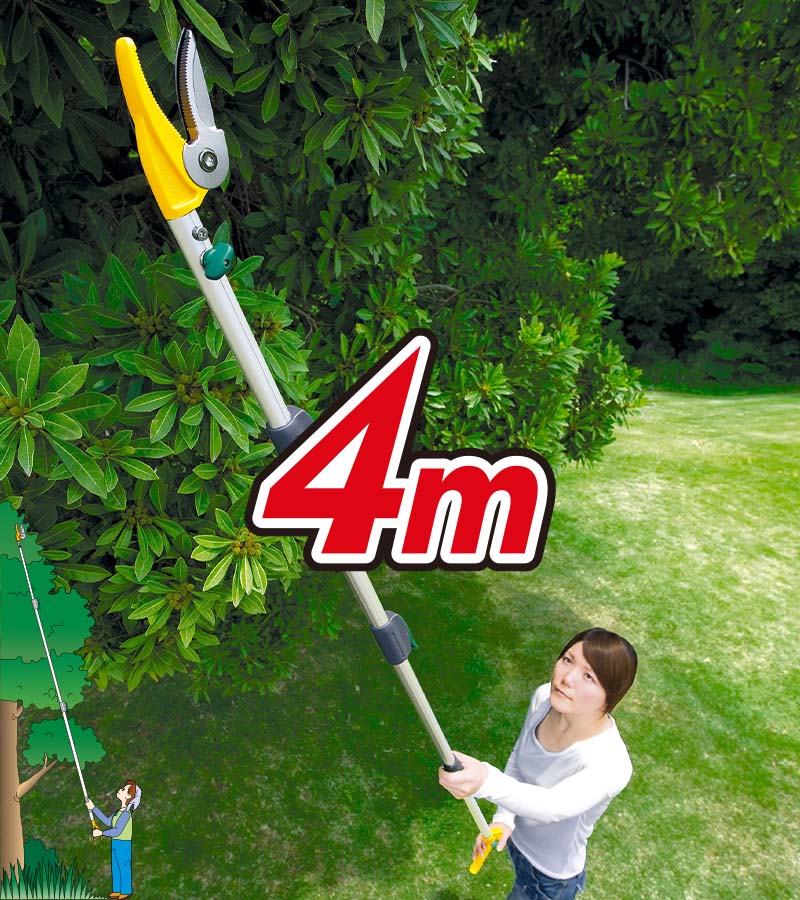 Telescopic function
One-touch telescoping; compact design with 3-stage structure.
Can be telescoped in 24 steps from 1.7m to 4.0m.

Anvil blade
The blade has a single ultra-thin blade structure, an anvil blade.
The principle of a kitchen knife and cutting board makes it easy to apply force to the blade, enabling cutting with light force.
Compared to pruning blades, the anvil blade loses less force and has approximately 50% higher cutting capacity.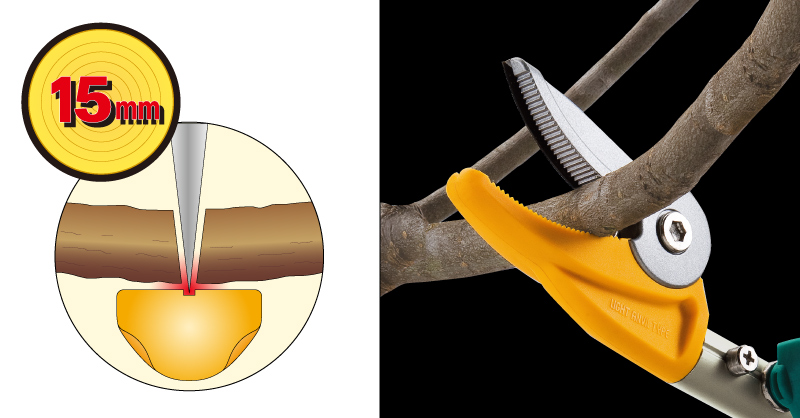 Catch Function
A movable catch mechanism that moves according to the thickness of the branch enables firm gripping of both thin and thick branches.

Product Introduction Video
SPECIFICATION
ITEM NAME

3 Sections Extendable Tree Pruner 4m

ITEM NO.

380

JAN ( UPC/EAN ) CODE

4954849103803

BODY SIZE

W78×D48×H1700mm, 1.7m to 4.0m 24-step telescopic

WEIGHT

1.2kg

DATE OF RELEASE

2010/02/01

Material

Cutting blade Fluoroplastic processing
Anvil Glass fiber processing
Catch Glass fiber resin
Pole section Aluminum pipe
Grip Sponge resin
Handle Aluminum die-casting


Cutting diameter (for raw wood)

15mm Cutting diameter may vary depending on hard trees such as persimmon and oak.

Telescopic function

1.7m-4.0m 24-step telescopic

その他機能

Movable catch function
Auxiliary grip (sliding type)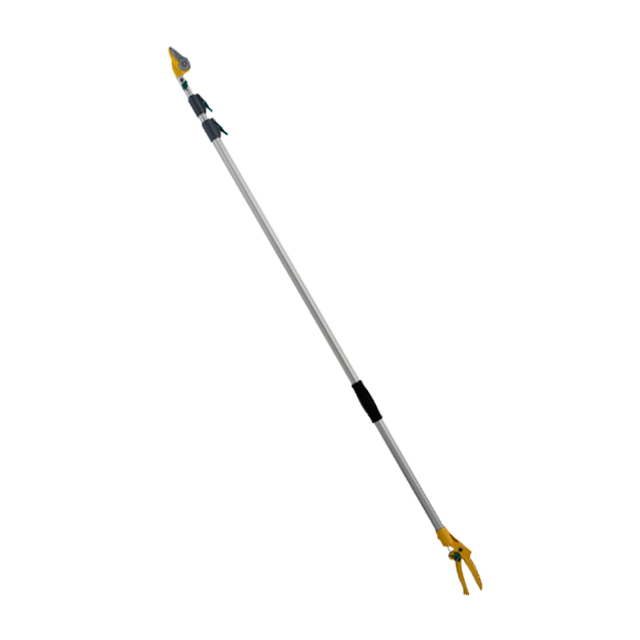 3 Sections Extendable Tree Pruner 4m
380
OPEN PRICE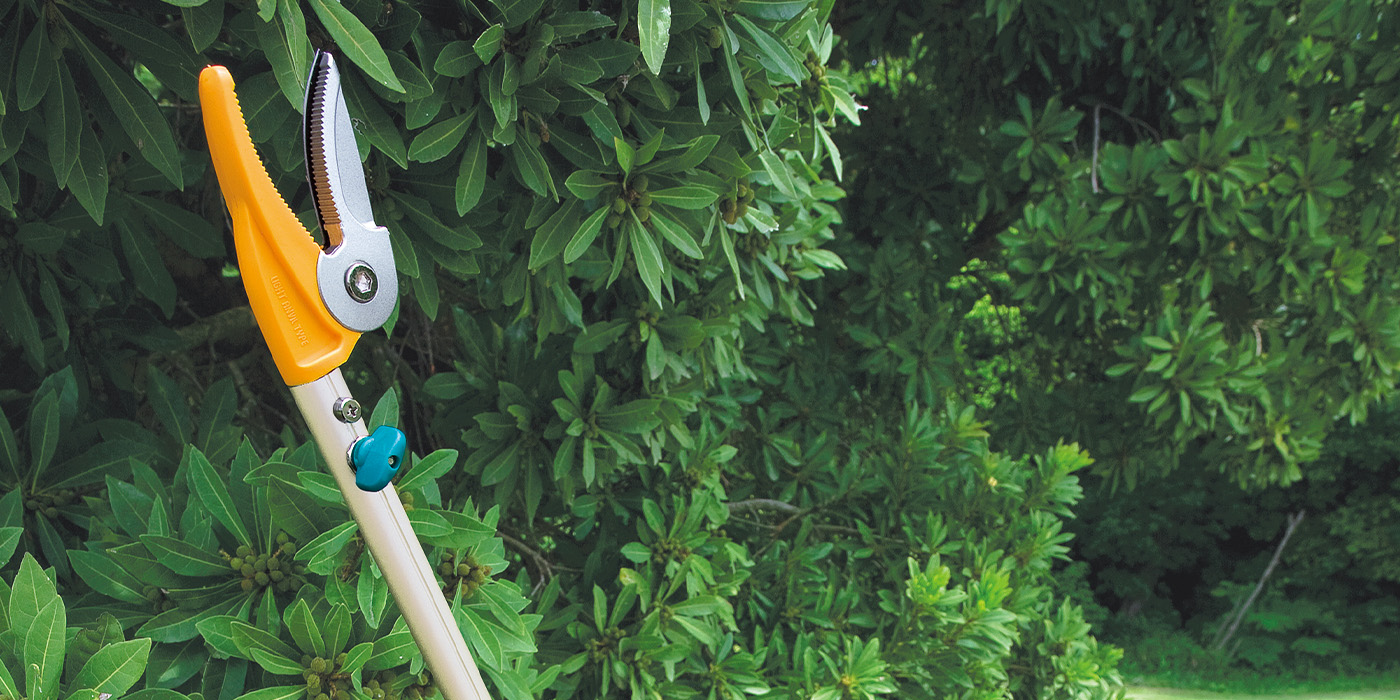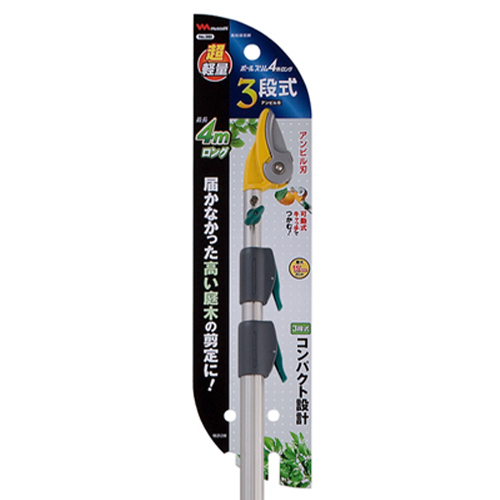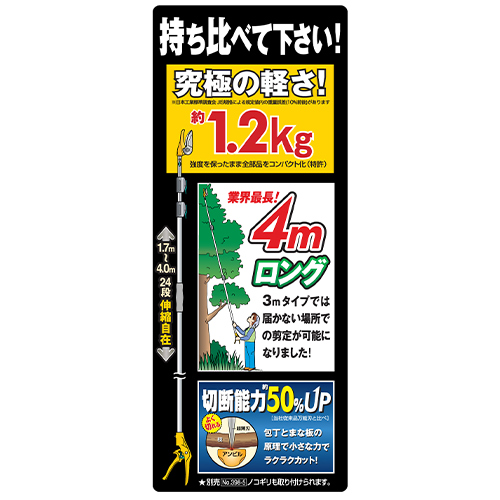 3 Sections Extendable Tree Pruner 4m
380
OPEN PRICE