ASL-037
Flashlight anywhere with sensor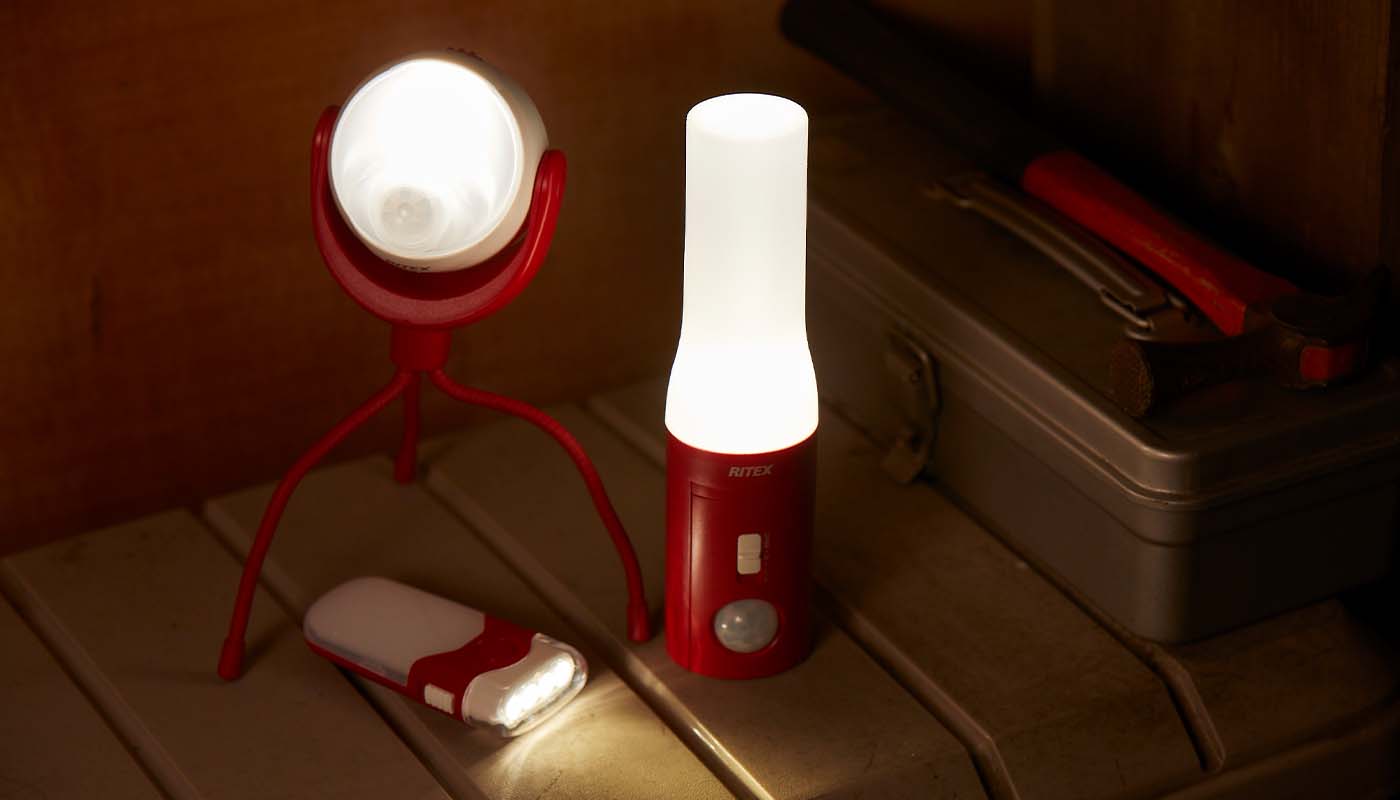 Convenient at all times
Peace of Mind in Case of Emergency
When a person approaches, the light softly and gently illuminates.
The entire light illuminates the surrounding area. When the light part is rotated, it becomes a spotlight and turns into a flashlight.
It is a convenient light that can be used both for everyday use and in times of disaster.
Sensor light for everyday use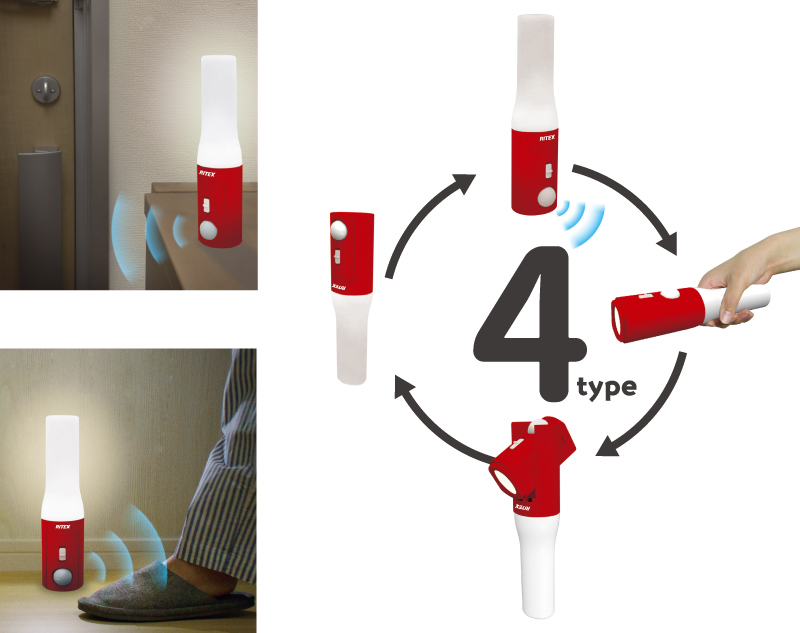 Flashlight and lantern in case of disaster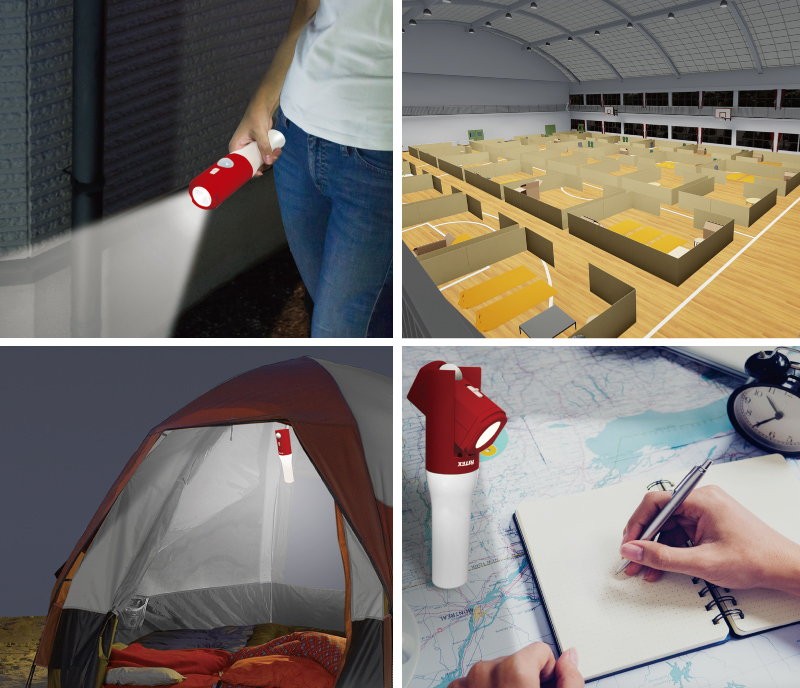 Everyday/Disaster Light Series
AL-201 Poof light
ASL-096 nywhere Lantern with Sensor
ASL-037 Flashlight anywhere with sensor
SPECIFICATION
ITEM NAME

Flashlight anywhere with sensor

ITEM NO.

ASL-037

JAN ( UPC/EAN ) CODE

4954849990373

BODY SIZE

W55×D55×H220mm

WEIGHT

120g(without batteries)

DATE OF RELEASE

2020/07/01

Bulb

0.5W (High-luminance Light Bulb Color LED, Design Life Approx 40,000hrs.) Total Luminous Flux(40lm *When used as a flashlight)
Total Luminous Flux(30lm *When used as a table light)

Battery

AAA size alkaline battery × 3 *AAA size rechargeable batteries on the market can be also used.

Battery life

Sensor mode: approx. 140 days (when turned on 10 times a day)
Stay-ON Mode:Approx. 9 hours

Detection method

Passive Infrared Sensor

Detection range

Maximum 100° , 4m (with height 2m)

Mode switching

Sensor (approx. 10 sec. ON) / OFF / Stay-ON

Installing Place

Indoor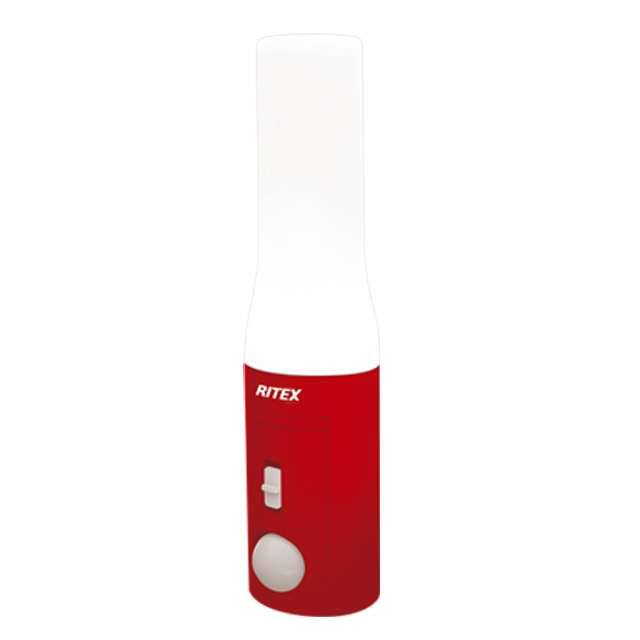 Flashlight anywhere with sensor
ASL-037
OPEN PRICE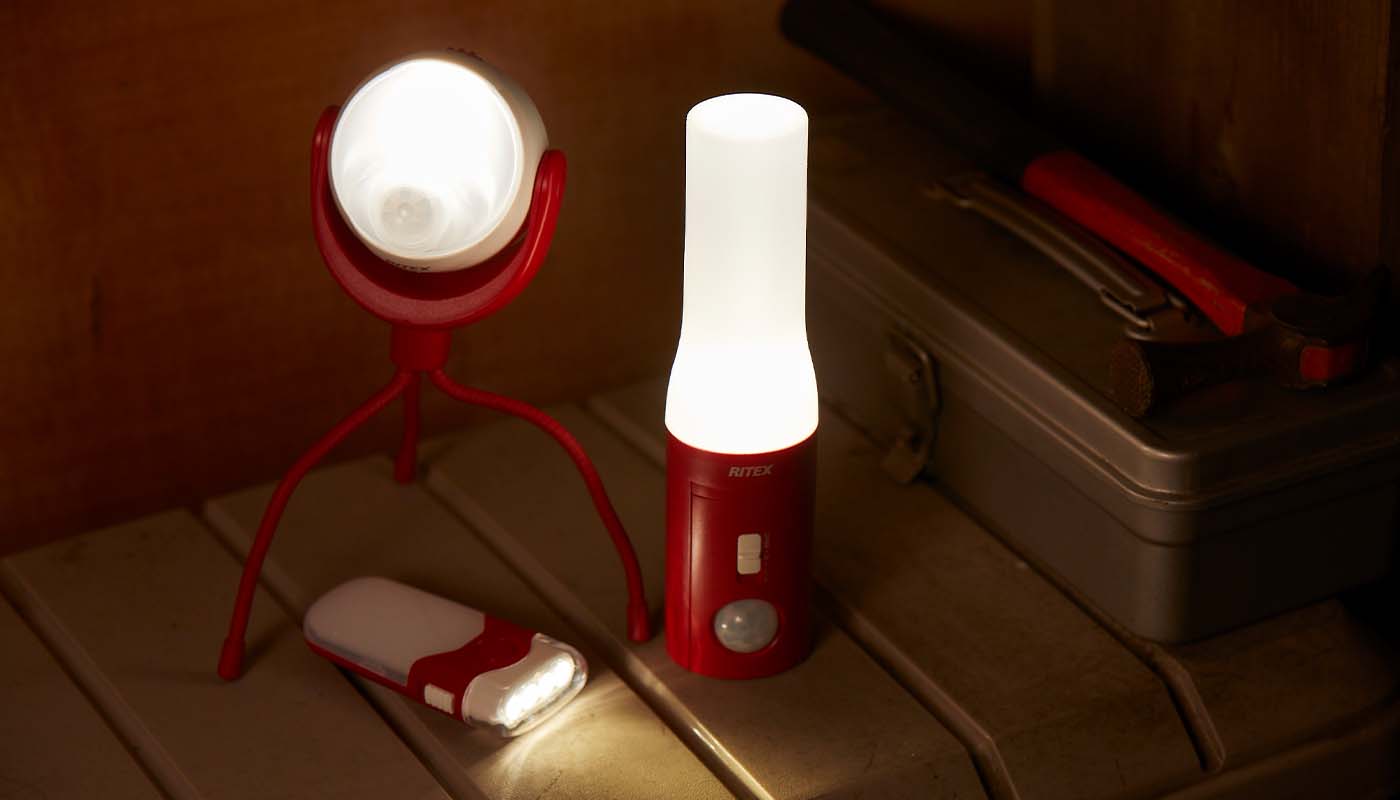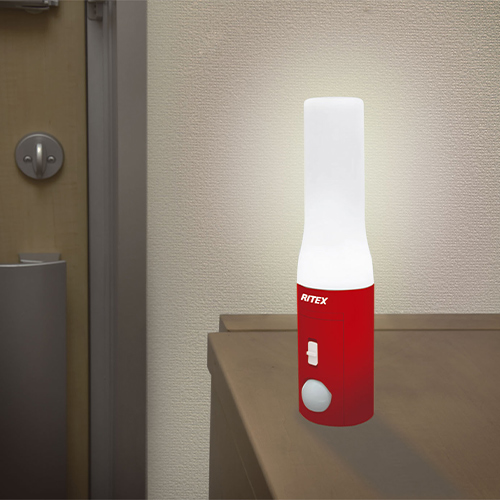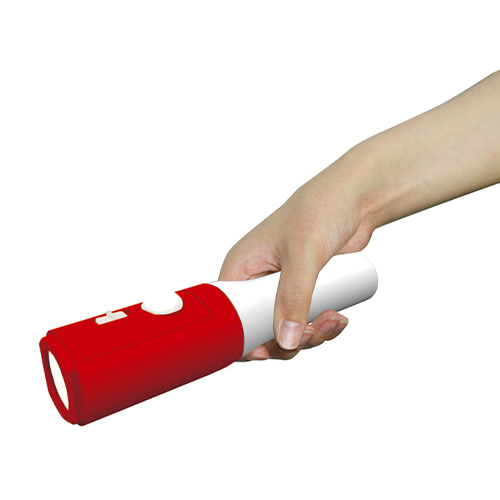 Flashlight anywhere with sensor
ASL-037
OPEN PRICE